GRILLING LESSON with SNAPPER
by Robin
As long as I'm on a cooking posting spree for both my blogs, I might as well post up the pictures I took about 2 wks ago. This was the snapper we caught from our last outing
the day after Thanksgiving
Our basic way of marinating involves an olive oil rub, salt, pepper, garlic powder, sometimes Old Bay and I believe this time Jack threw on some Montreal Seasonings, which accounts for those chunky spices. Treat your fish like you would a great steak. At $14.99/ lb (at our local markets), treat it better than steak, treat it like GOLD! Let it sit for 30 min if possible (in a frig). Look at this beautiful filet. It nearly fills the entire plate. All 4 of us ate from this one side of a fish.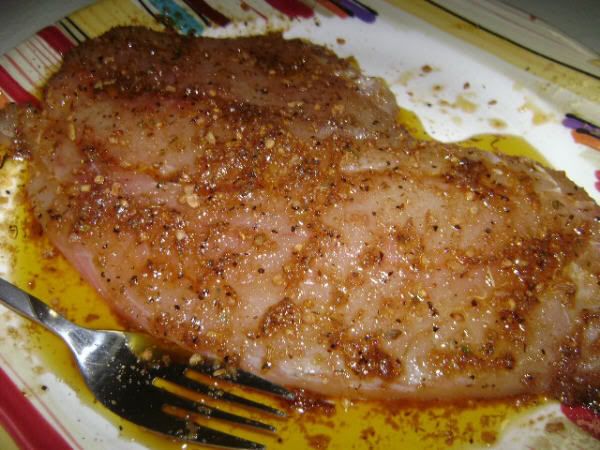 Take it out to the grill. Our secret for keeping the fish from sticking to the grill grates is to lightly & carefully put a little cooking spray across the top. Also, don't leave the fish unattended for too long because of flare-ups. Now, most our fish is not fatty, so the flare-up isn't from grease drippings. What it usually is a result of is the butter that Jack puts on top. When that rolls off, YIKES! Be careful. The butter (or Smart Balance) enhances the flavor but increases the odds of a flame.
Here's the butter..... yum. Also, I like to spritz the fish with lime. I make my love for lime no secret. It is to me what butter is to Paula Deen. Enuf said! LOL.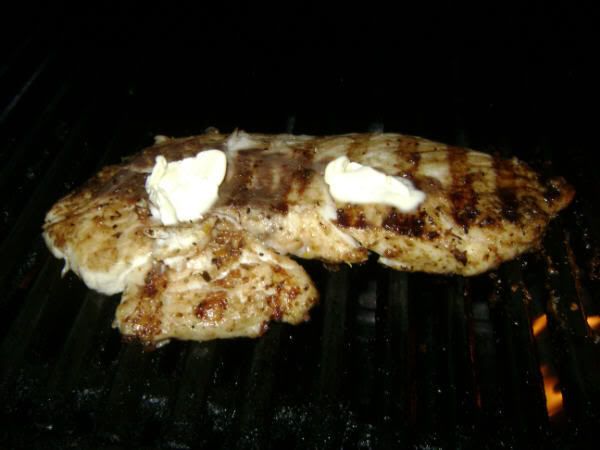 Now, go eat a healthy piece of fish and soak in all those Omega-3- fatty somethings, acids?..... whatever. I only know that it is much better than tryptophan from turkey.
(let me google......) Did you know that Omega-3-fatty acids reduce ADHD symptoms in children? It also slows the buildup of plaque in the heart, lowers blood pressure, reduces the risk of death, heart attack, abnormal heart rhythms, strokes and may benefit brain, joint and digestive health.
We try to have fish weekly, but not much more than that because of the mercury levels in certain fish. Mahi mahi - I'm sure you could eat daily with no harm, but slower growing fish like the cobia, have higher levels.
Happy Fishing! Sunday, we'll be in God's house and Monday, we'll probably be offshore.