CEDAR KEY - Part 2
by Robin

I thought that maybe now I had a minute to continue pictures from our Cedar Key trip.
Here is Jack that first night. I love the silhouette.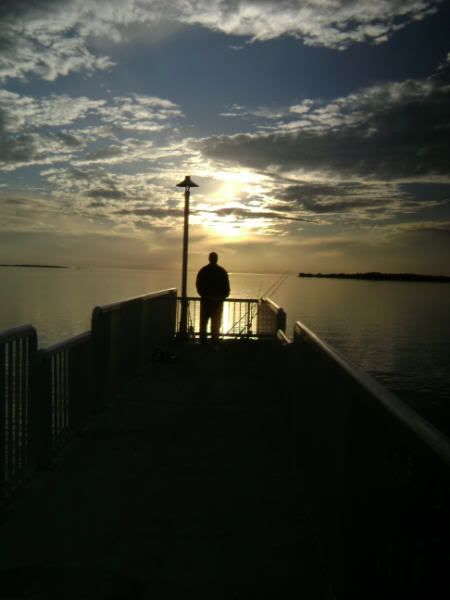 Day 2 (our only full day), it was very cold. We did have to burn off some boy energy though. We walked half the town and let the boys ride their scooters and play at the playground.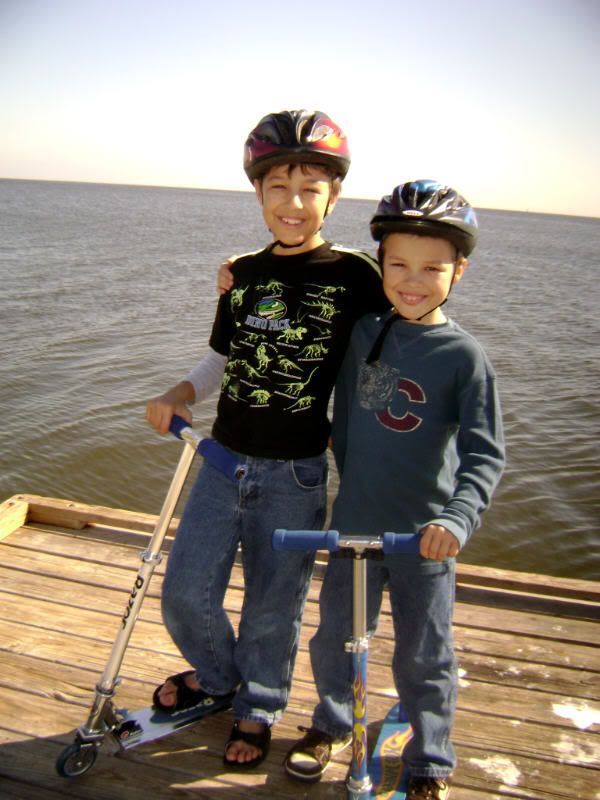 We ended up watching a lot of History Channel's Modern Marvels that afternoon and took naps. We did a little fishing but no fish wanted to move or eat in the cold weather. Here is the view from our window. This is the Brand Spankin' New Cedar Key Pier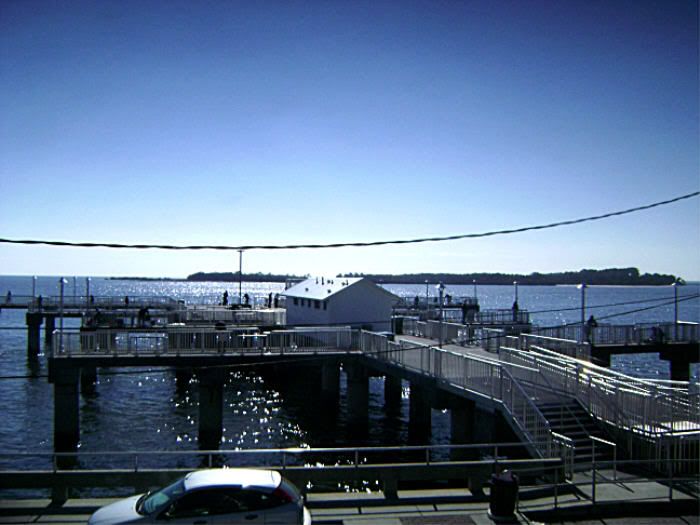 .
So, we got ready to hit the Rusty Rim for dinner and get the best seat IN the building to view the sunset. Given these horrid economic times, it wasn't like there was a fight for the best table in town.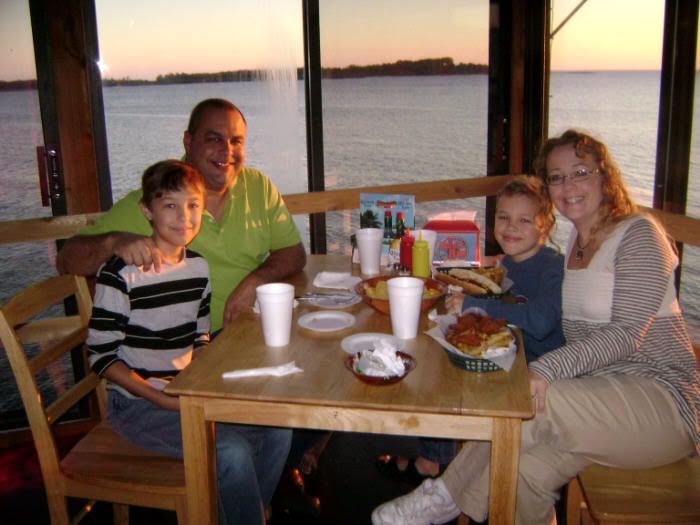 Some people chose to sit outside and watch the sunset.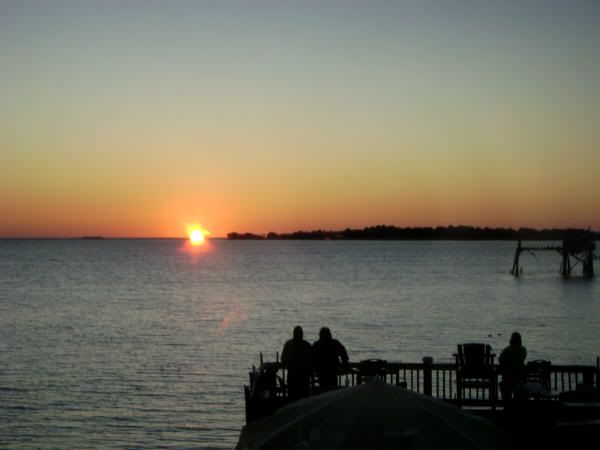 After dinner, I captured this picture from the back deck. I love the star at the top. Something about it reminds me of Bethlehem & a manger.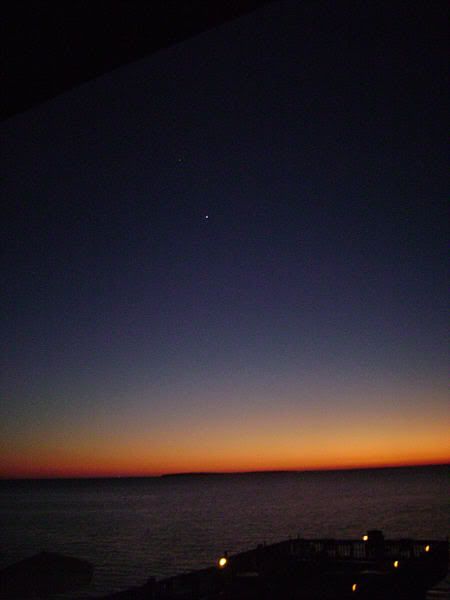 Here is a picture of the Rusty Rim & bar below, taken from our walk back to our room. Oh, did I mention that we had to walk a full 50 ft to get from restaurant to motel? Sheesh..... how lazy can you be, right? Notice the little dolphin Christmas light on the post? Some places do candles & angels. Cedar Key does dolphins & clams.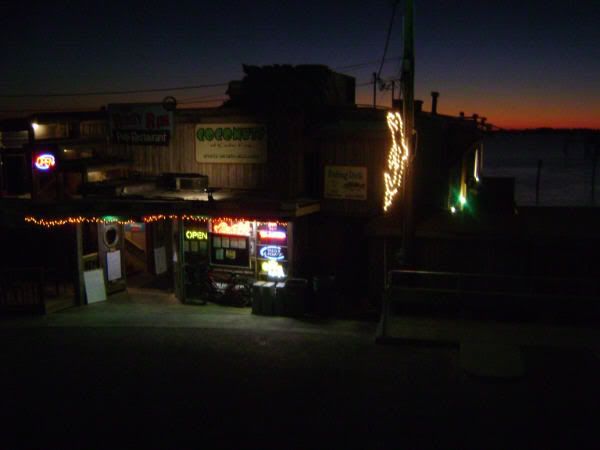 On the way back out of town the next morning, I had Jack pull over so I could show why this town was/is such a properous fishing & shellfish town. Here are some oyster beds. Very cool. My Mom bought clams in Atlanta that came from Cedar Key, FL. It's what they do and trust me, they're very sweet tasting.