by Robin
Posted up in sequence of events. This happened when I pulled in the driveway with my new baby chicks. How ironic that I had more than a dozen ibis in the front yard too.
Not paying attention to anything.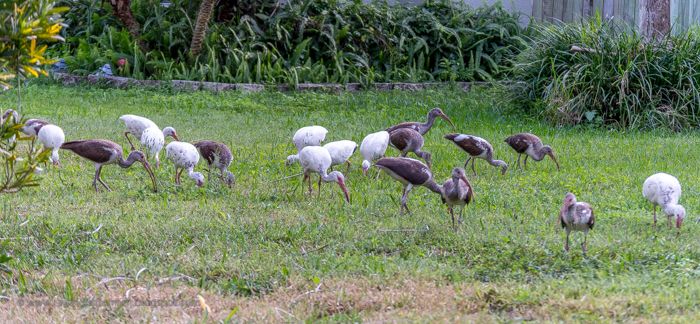 My neighbor opens up his front door to take out garbage. What was that?? Hmmm.
Older son opens up garage door, spooking them.
Dogs proceed out of garage door. Good bye.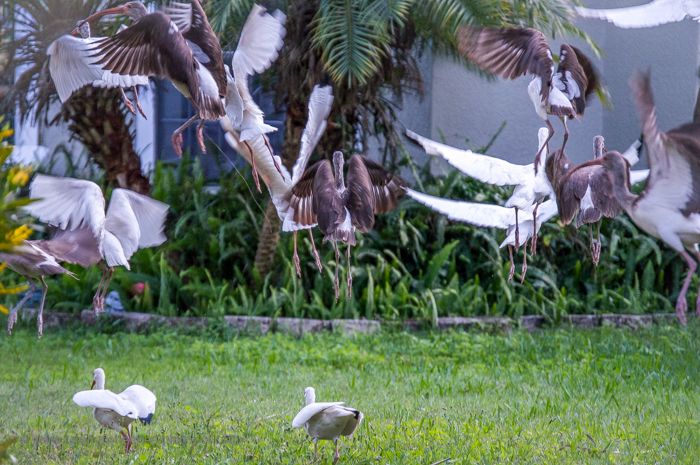 Pretty happy I had my continuous sequence on for these shots.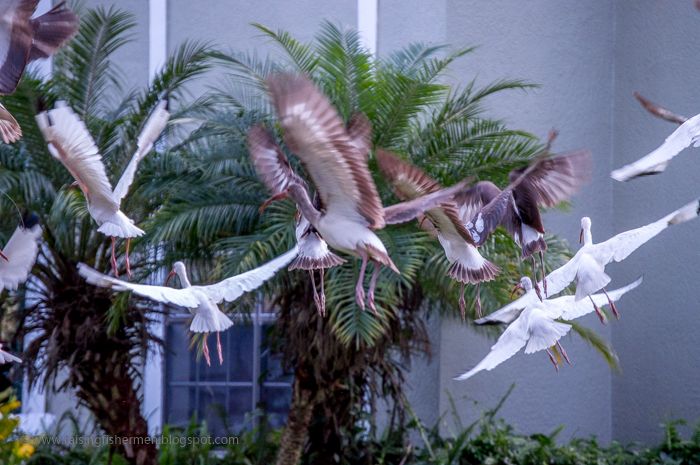 Bye-bye!!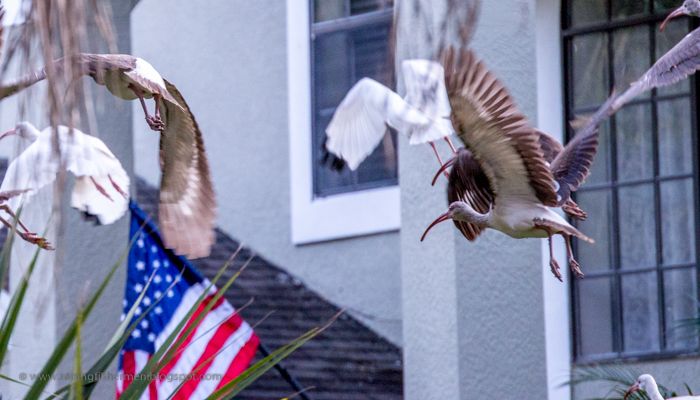 Thanks for visiting.
Robin