by Robin
Ok, I will be a little out of sequence with these next few blogs but these were photos already downsized from our last little excursion out before Christmas.
As you can see, we were heading out about 5:30 am and Carnival Liberty was coming in.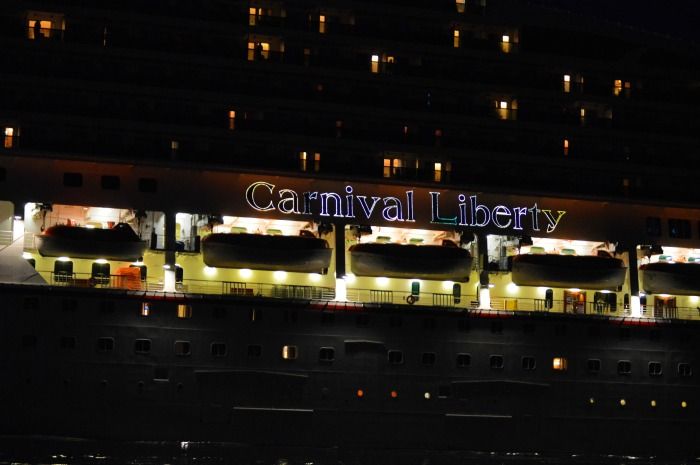 Wow, just a little bit HUGE and intimidating to pass by.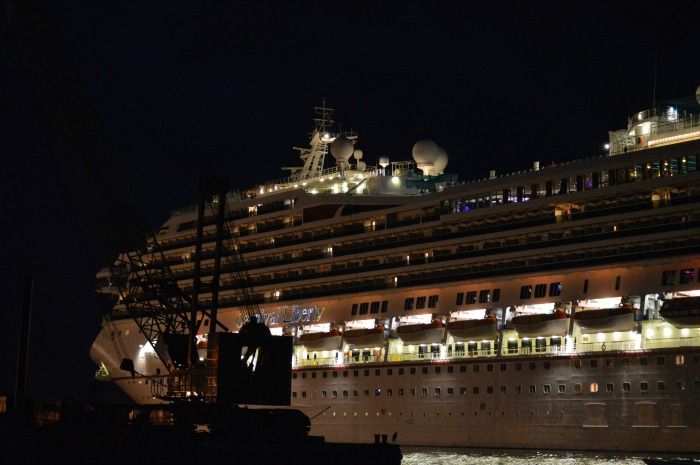 The sun rose around 6:20, I believe. For the longest time, I thought it had already rose but was hiding behind all those clouds (which eventually rained down south of us). I was so excited to catch the sunrise with the new camera. Nothing like God's new mercies every day. My heart overfloweth!!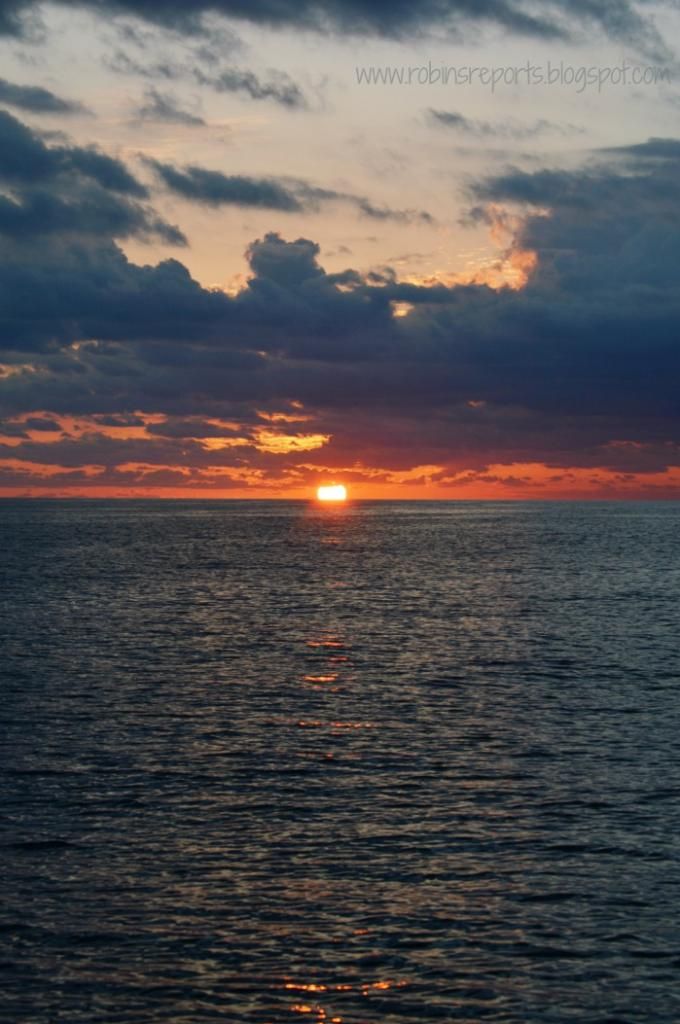 It wasn't long before we were joined by this super-pod of approx 75 dolphin. I realize some super pods get much bigger than that, but this was so beautiful. I went to flip on my camera and I was so excited by the newborn baby dolphin that I didn't get my settings completely right (half-way between 2 settings), missed the baby shot. Awwww. He was adorable!! Never seen one so small in all my years offshore.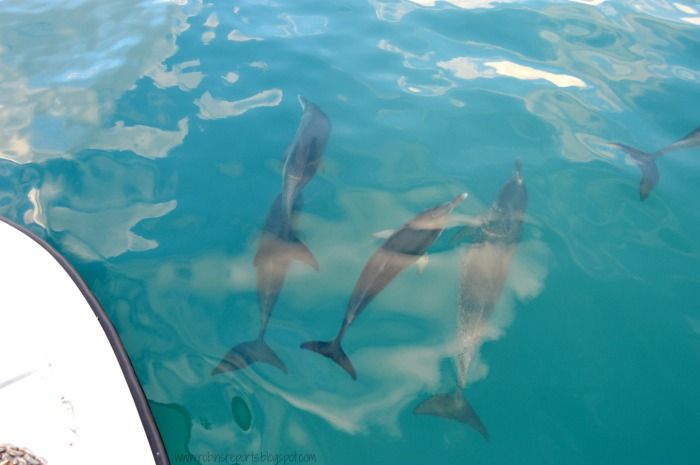 There were so many spotted and two-toned dolphin. One day, it is my goal to learn the different dolphin species.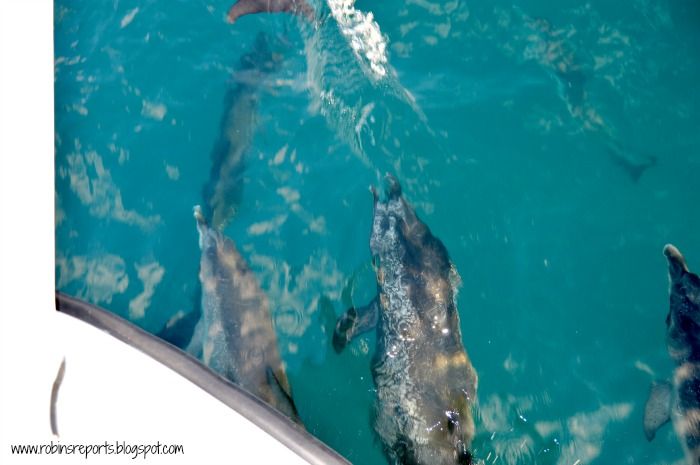 I did catch this one action shot. The sun was still so low and the glare was bad on the water, but other than that, I think I did ok capturing his breaking the water.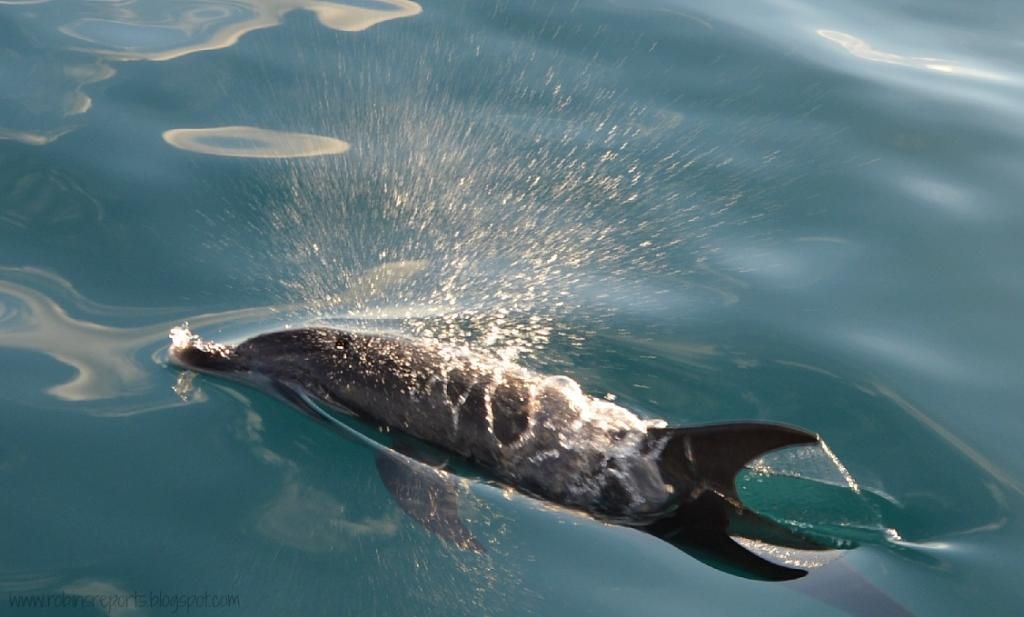 I really have many more of these group shots. What I should have done was taken a video so you could see all the multiples of groups coming up for air. Offshore dolphin are just SO MUCH MORE friendlier than inshore dolphin.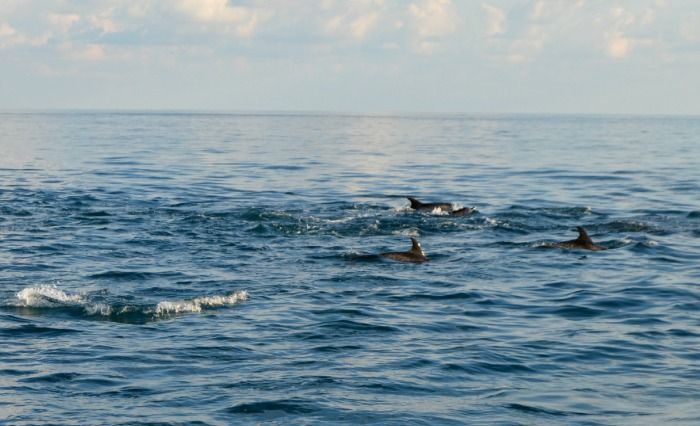 Just gorgeous.
Ok..... now, this is HOURS later, after we pulled in so many fish, my muscles hurt. Sharks, red snapper, white knobhead porgies (we call them chocolate chip porgies), flounder and various reef fish. NONE of them came home with us because they were either out of season or undersized. :( Boo. But, we had 2 large black sea bass, which I did fry up for the kids. It was a great day hanging with my favorite man from sunrise to sunset.
Disney was coming out of port, so we just stalled at the entrance waiting for them to head out and catch the sun setting. Oh my... speaking of that... I got some amazing pictures of that too. Some belong in a magazine but I will have to put my watermark on them before I put them on the blog.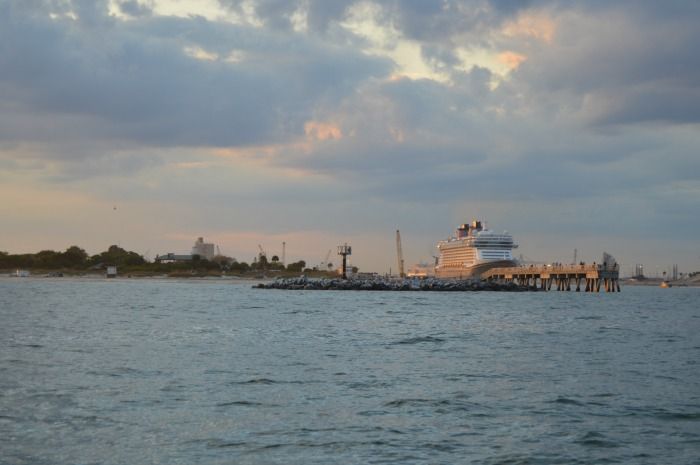 Here is the pilot boat which goes before each cruise ship and clears the way.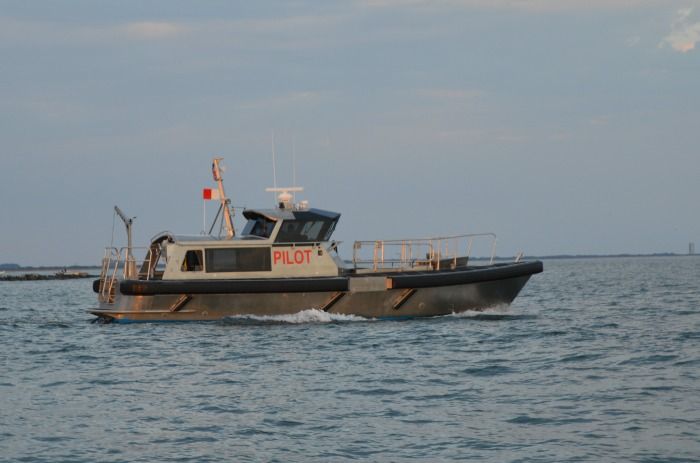 I am certain that there is more to this photo.... I guess that is for the best because I have about 2 that belong in Disney's brochure too. Gorgeous setting sun making the cruise ship glow. I need to watermark those too.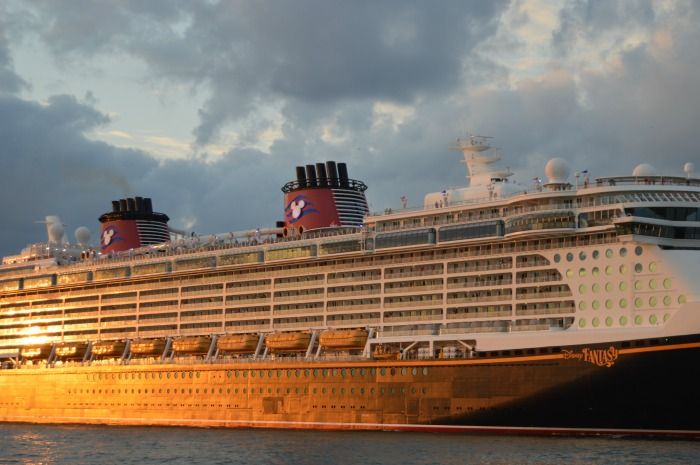 These are in no particular order, in spite of me trying to get them somewhat in order. There was some fishing in-between that has pictures yet to be downsized.
Be Blessed! Happy Fishing!
Robin