by Robin
Sometimes I just can't believe that I live in a state where people dream about vacationing. I am so blessed to be here EVERY day. I've lived in snow, in very hilly area and now Florida for 11 years.
Recently, Jack and I began exercising together. This is my route. Other than walking the beach, it doesn't get much prettier than this.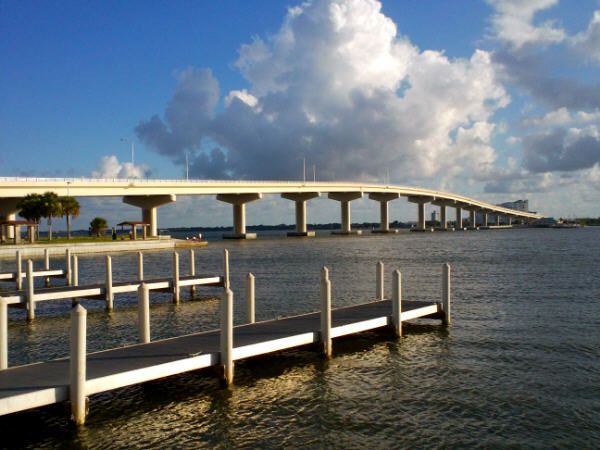 And the breeze is amazing even after a long hot day. Each direction is .8 miles and so we're committing to 1.6 miles every single time we go over. We have been walking it twice, but are very close to making 3 passes back-n-forth. The sunsets are amazing too.
The other day, we were parking for our walk and saw a handful of these guys doing stunts in front of their GoPro camera. I snagged a couple pictures.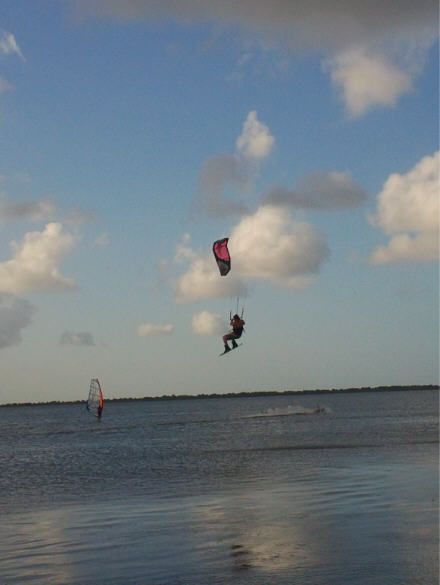 I would love to try this once to see if I can do it (of course, staying on the water!). It looks like so much fun.
God bless & Happy Fishing.
Robin