MORE DELICIOUS FISH DINNERS!!
by Robin
I've lost track of what was on my camera. I'm thinking these are Red Grouper filets. Whatever they were, they were delicious!!
And we harvested a bunch of jalapenos from my garden, filled them with cream cheese and wrapped them with bacon. Oh my heavens!!!!! Threw those on the grill....... (I'll have you know I suffered a fibromyalgia -joint attack because I was so tempted to eat one of these dairy-filled treats.)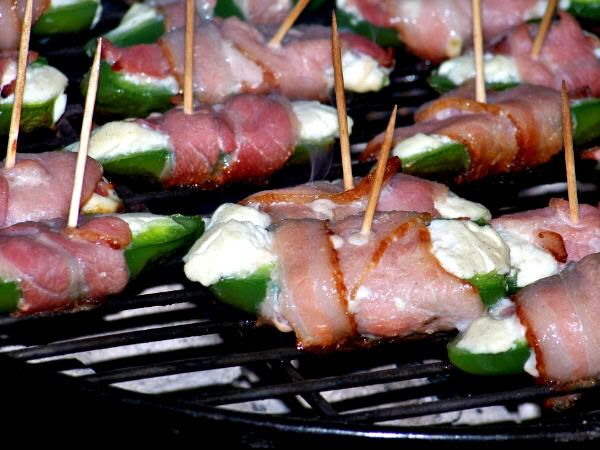 I made a big garden salad and put it all together.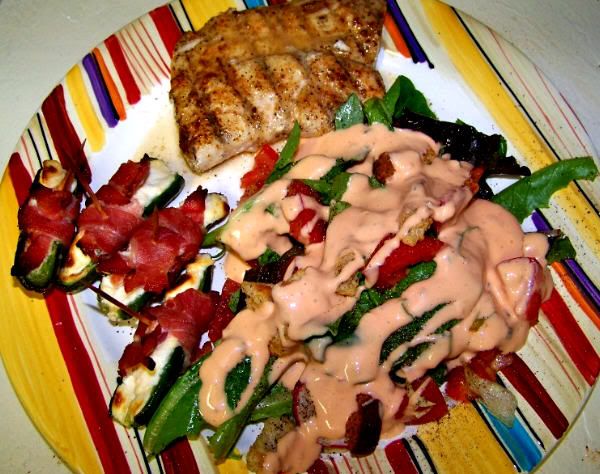 Sometimes I feel so incredibly guilty for eating so good and being so blessed by generous friends that give us fish & lobster. Jack also has another friend that has been supplying me with free avacados. Mmmm......
Blessings!!