OUR ANNIVERSARY DINNER
by Robin
We decided that we would use some of the snapper meat to celebrate our 17th anniversary dinner. That is all Snapper shoulder steak babe!!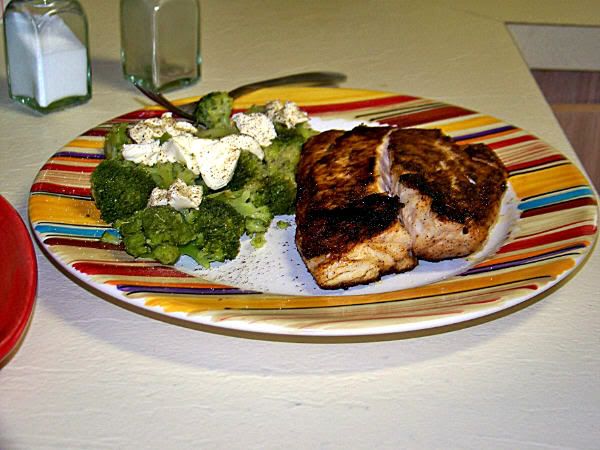 That was way too much meat for me, so I opted for the 2nd cut off the shoulder.
(Actually, it ended up being too much meat for Jack as well.)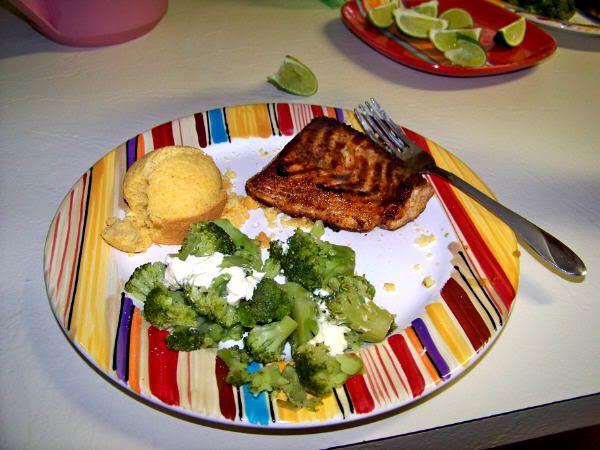 Lots of veggies, cornbread and vegan butter.