MAHI FRY
by Robin
Every so often, we have to discover a new way to fix fish to make it exciting to eat again. Jack has a recipe that we all fell in love with. One day, for lunch, our eldest decided he wanted to see if he could recreate Daddy's recipe. He came very close.
I really love it that my kids enjoy the kitchen as much as we do. We have a great time cooking together. I believe his secret ingredients are Italian bread crumbs, garlic salt or powder, salt, pepper, maybe old bay and some chili powder is option if you like a little kick. Use egg as a binder before you coat w/ seasonings.
Then, he let those sit while we worked on some black-eyed peas. You can see my secret ingredient. I know it doesn't make sense, but I really like these spices to give the beans the right flavor.
Then, my son fries in about 1/2" of EVOO or Veggie oil. Make sure you don't overcook the fish.
Look for that perfect golden outside with white flakes on the inside.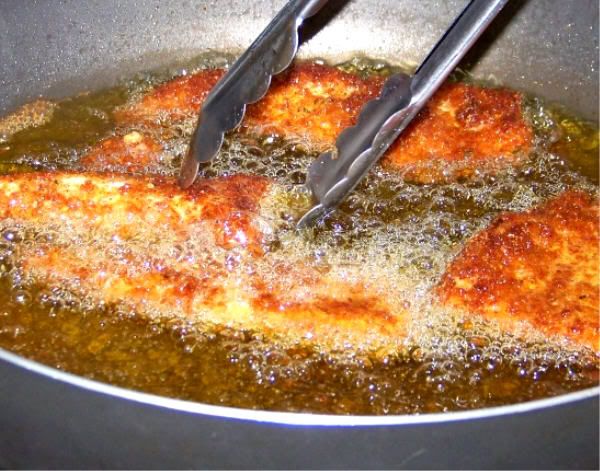 Stir your beans frequently. We also have a pot of rice, because that is standard at our house.
So, now you see our school lunch menu and who serves it. LOL. We love homeschooling by the sea.
Happy Fishing!! We have friends that were going trolling today since it is such a beautiful day.
Robin