12.31.09 - NYE Snapper Fishing
by Robin
First off, my apologies for being a week delayed in posting up Jack's beautiful fish. It was a busy start to our new year and we even got started back up with homeschooling again. I must say, I'm feeling much better in the new year.
So today, I had time to work on uploading, downsizing and uploading again to the blog. I have plenty of pictures that I will space out over the rest of the week as to not overburden you all.
Where to begin???
I guess I'll start off with the crew. Three J's and 1 B (names) headed offshore about 5:30 am from Port Canaveral. They were greeted by some serious 4-5 ft seas. Thankfully, none of them were proned to sea-sickness. These are some hard-core fishermen & woman.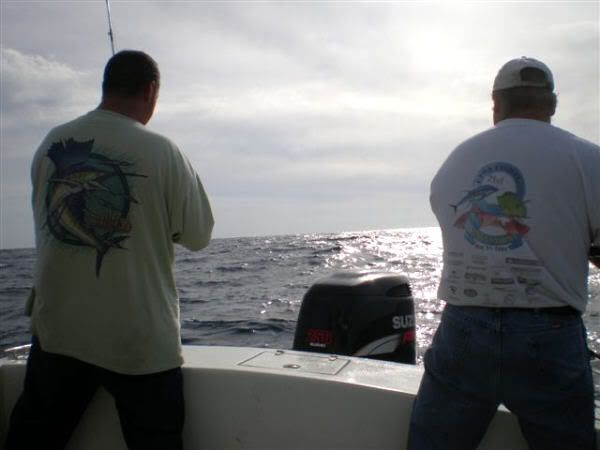 Jack said that the day started off slow. They were targeting grouper before the season closed at midnight. What they kept finding was Red Snapper, which are suppose to be on the verge of extinction. Sheesh.... if I had permission, I'd post up all the pics of fishermen with their limit of Red Snapper that day. Tons of them....... almost a seaworthy infestation of the red buggers.
Here is one of the J's with his snapper. This one is slightly lighter in color, which is normal. Same species.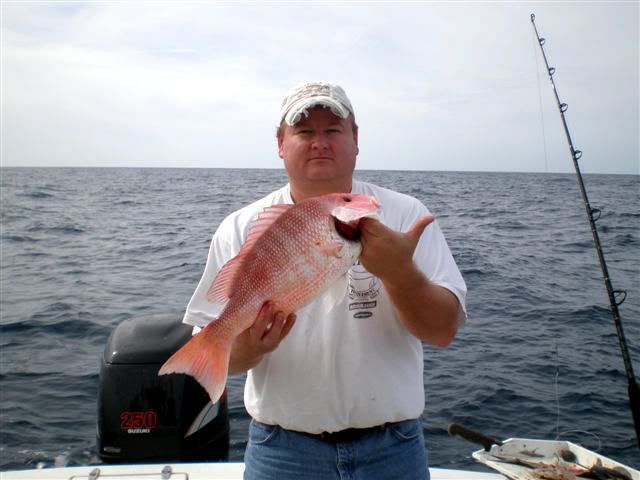 Finally Jack got his Red Snapper. This one ended up being the biggest of the day. Ignore the fingers in the eyeballs. Offshore fishermen do not put their hands in fish mouths or gills like bass fishermen. Gill plates are razor sharp & their mouths are full of teeth. This is the safest way for Jack to handle a keepable fish. Keepable? Is that a word?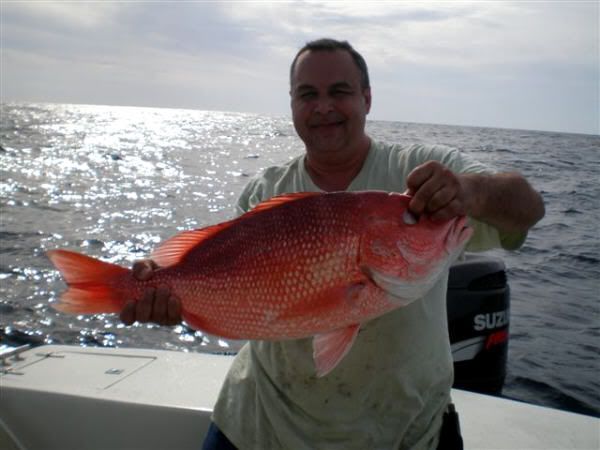 Then, Jack was fishing off the bottom when an Amberjack gave him the fight of a lifetime. They aren't called Reef Donkeys for nothing. They're stubborn as can be, and strong!!
Eventually, Jack won the battle and got him into the boat.
And into the floor fish cooler. I really wish we had one of these built into our boat floor. It is so much easier to slide fish into that then to place one in an upstanding version.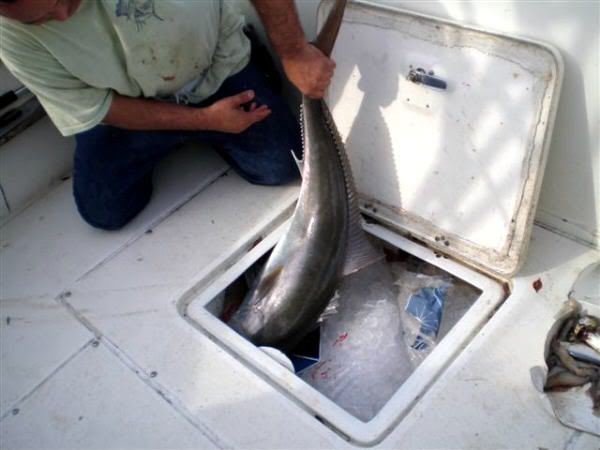 Mr. Amberjack was so big, he couldn't even fit in our smaller cooler. Everybody caught their limit (2) of Red Snapper. Jack's are under ice.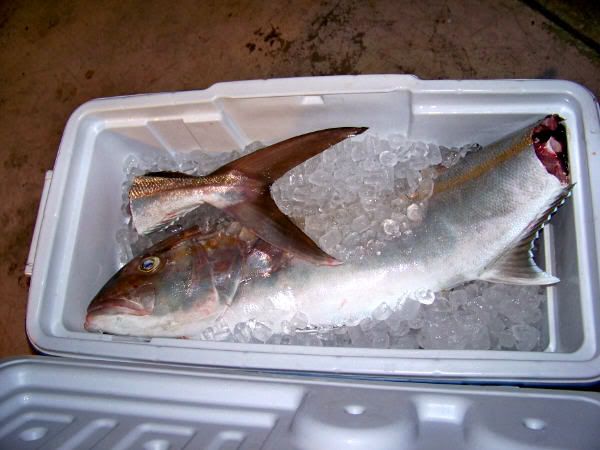 Most these pictures were provided by J & B. Thanks.
Stay tuned in for tomorrow's driveway pics.