by Robin
We barely got out of the inlet and came across large schools of Spanish Mackerel eating some type of 4"-ish bait fish
I should have taken video because the camera could not catch all the fish jumping out of the water. Too unpredictable.
Jack has one on the line!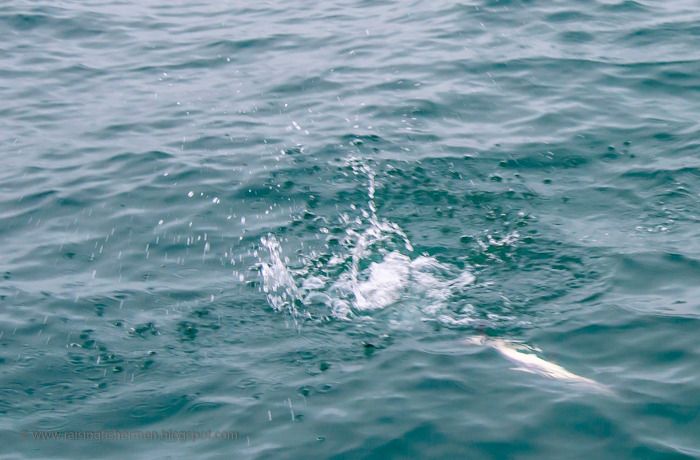 And another!
We kept 6 in all and then kept going. These were really nice size Spanish Macs. Too bad we don't really love eating them. I guess that's why there are so many out there. Very oily.
Portuguese Man O'War Jellyfish
Jack's double-header... with a single hook!! (And a remora chasing it up from the bottom!)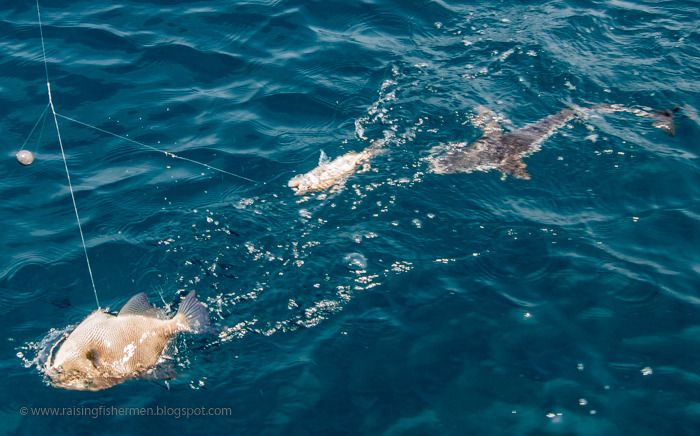 Look closer! Jack doesn't even need a hook. LOL Caught him by the spine!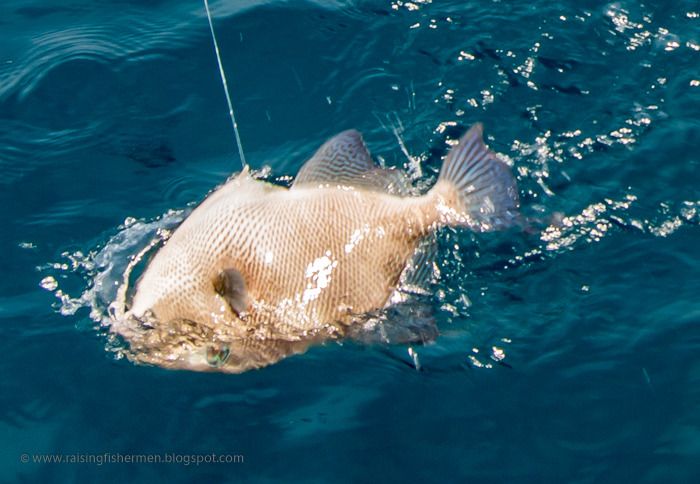 My trigger. I think I caught about 3 of these. Whereas, Jack seem to catch all the Lane Snappers.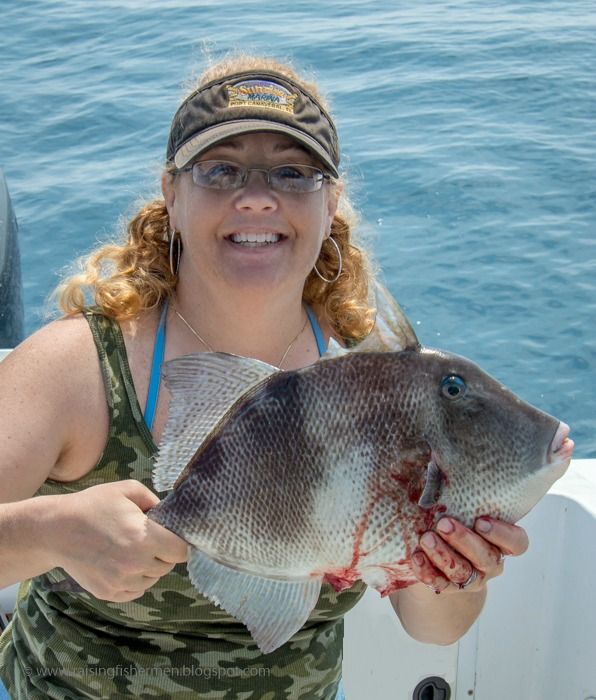 Oh, and you can see a couple Porgies in the box too. Overall, beautiful day out there and plenty of fish to catch. We did catch many red snappers and threw them back. We had friends catch a couple mahi at 130 ft. They're showing up early. Next trip, we may go ahead and troll.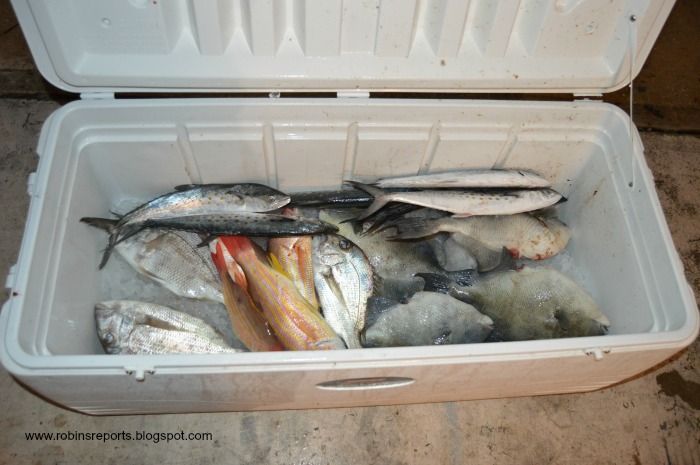 Fish box!
We did a little bit of looking around for manta rays and cobia but didn't see any. We did come across this small school of dolphin on the way back in.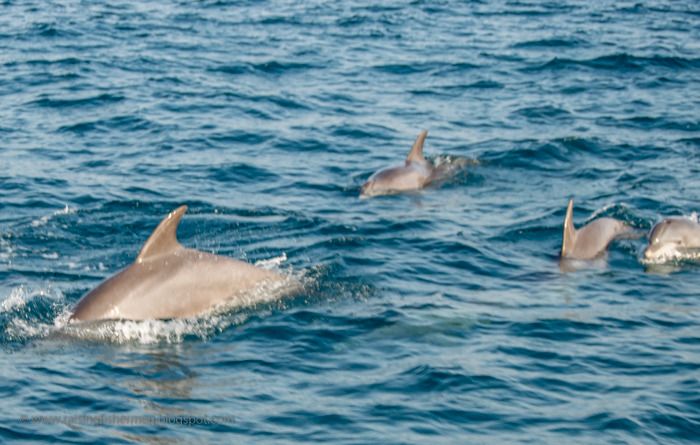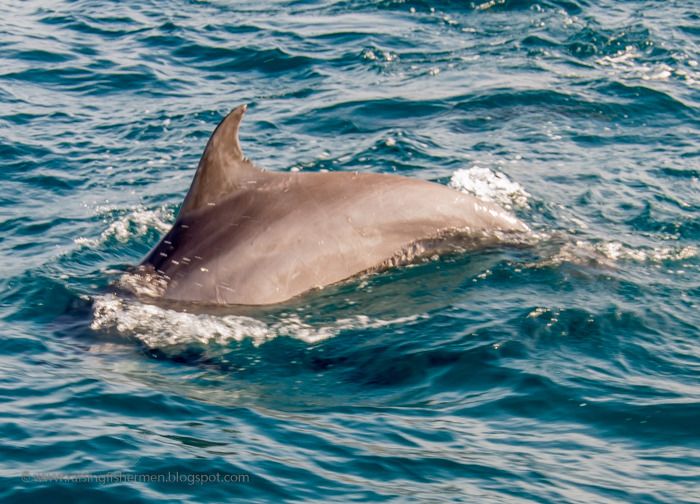 Some joined us at the bow of the boat, but only for a minute or less.
I was working on this photo and noticed that the dolphin has a small wound on the tip of his dorsal fin. Poor guy or girl.
Hope you enjoyed viewing the pictures.
Happy Fishing!
Robin