PICNIK & PURPLE PORGIES
by Robin
My favorite online photo editing program is shutting down in April. I really loved how I could make purple fish with them. I will need to start saving for the real Photoshop program or something like it.
No more purple porgies. My pictures are going to be so boring!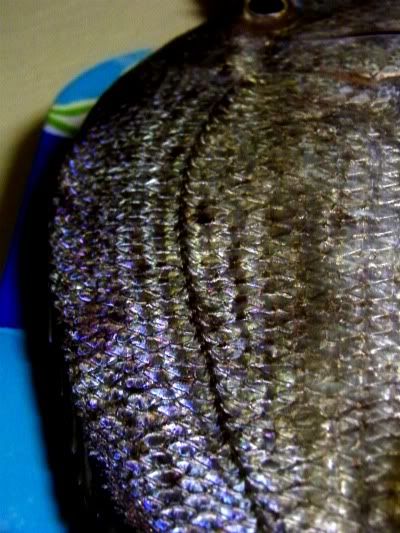 On the bright side, I made some killer Kingfish dip with a side slap of Kingfish that a friend gave us.
High tide will be hitting early-mid-morning on Wed through Friday. I am trying to get my other fishing lady friends to hit the beaches with me & the kids. I need to fill the freezer with some Pompano while they're in town. Not to mention, it will be 79 degrees out!! Hello?? Spring Break hit in January.
Happy Fishing everyone!