OFFSHORE 4.11.11 - Part 1
We did not get up pre-dawn and trip over ourselves to get out there early. I'm thinking this is about 7:30 when we were getting bait from Fisherman's World. Then, we bought gas (non-ethanol) at Cape Marina before heading offshore.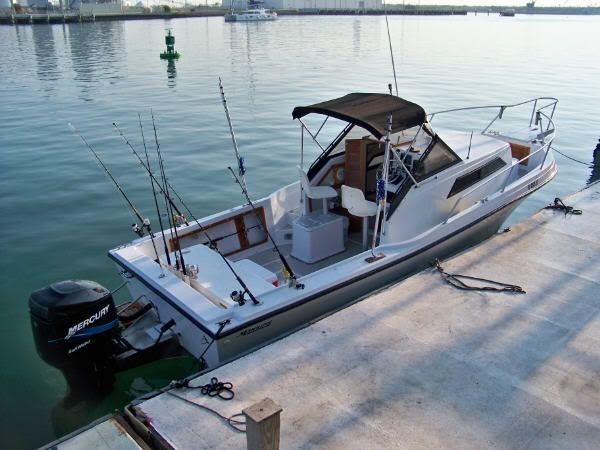 Very quickly, we came across scum lines forming. I'm not an expert but I'm going to guess that a lot of this is some type of algea bloom or something similar getting stuck between 2 bodies of water, that form what we call, a "rip".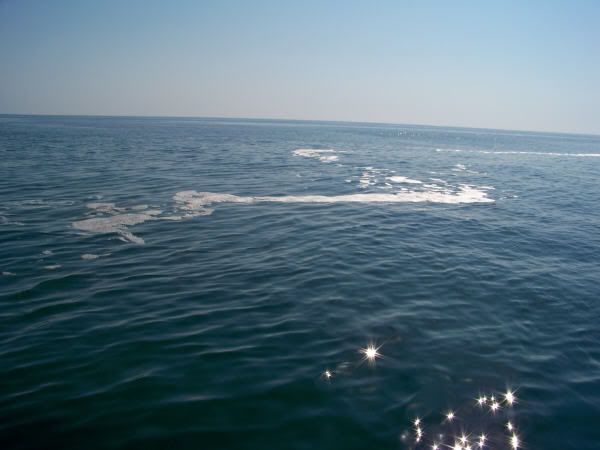 It's smart to look over the rip for signs of life.
As we motored around, we saw something odd in the distance. Upon arrival to see what it was, we realized it was 2 sea turtles.... making eggs. Ah-hem... a little privacy here, please!!!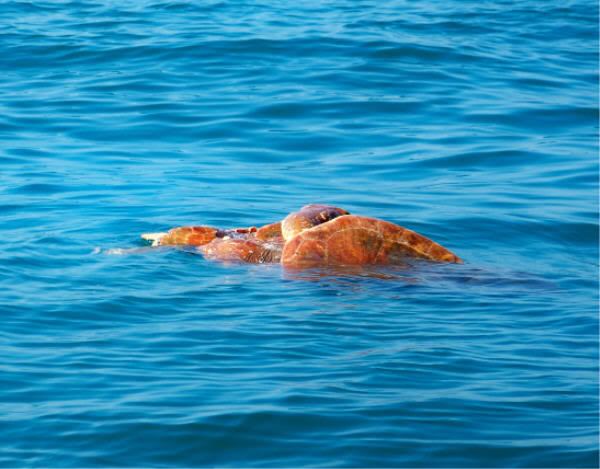 We saw tons and tons of turtles. This is another one who spooked very quickly.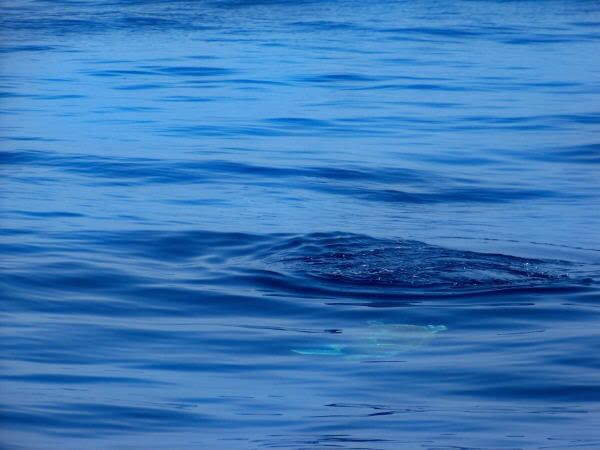 Jack set out trolling lines about 125 ft. Water cleaned up nice about 115 ft, saw flying fish and some scattered weeds.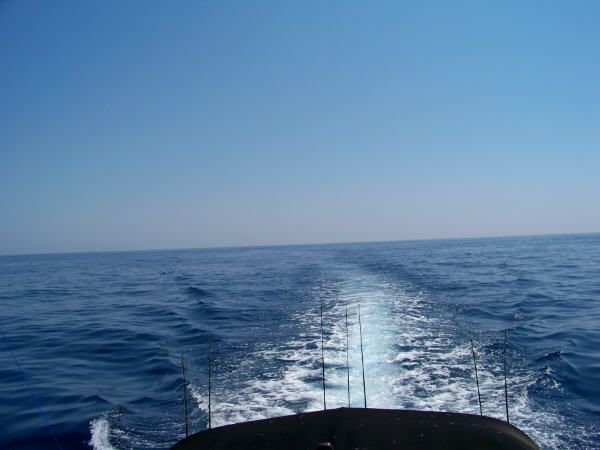 134 ft, game on. That didn't take long. I had seen a big mahi underwater earlier and then saw a littler one chasing a remora. Of course, it wasn't the big one that bit.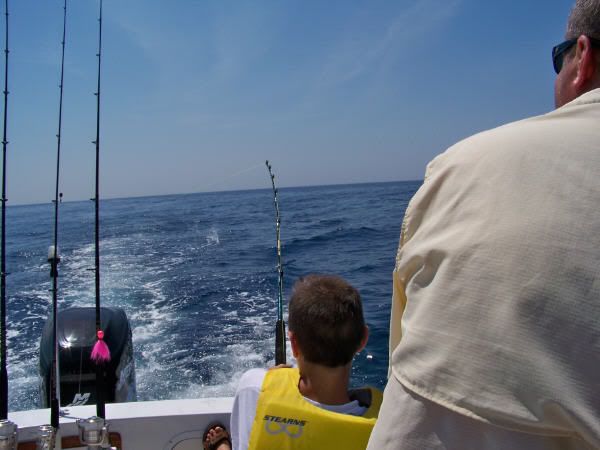 This is a perfect size one for our eldest to reel in.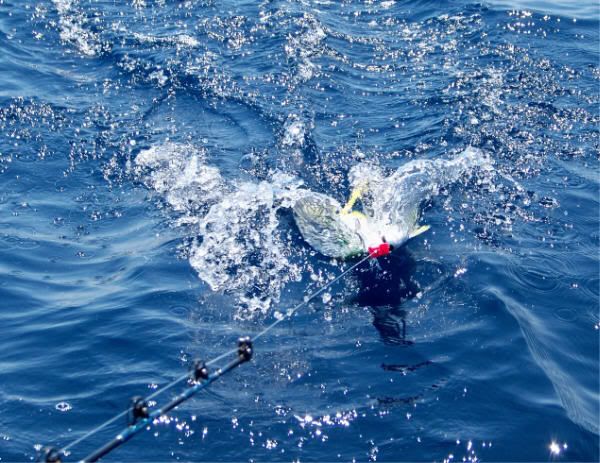 On the ice, it goes. Not big, but it makes for dinner.
We continued trolling at saw another turtle - different species. I'm thinking this is a loggerhead but it's hard for me to tell w/ all the barnacles.
We saw a large 6 ft shark. I left this picture uncropped because I want you to note the vast empty sea. No bait on top. Very little to go by for finding fish.
We decided to cut our losses early and head back towards shore for some cobia & manta ray hunting. Approx 78 ft of water, still pretty north of the port, we came across a nice little weedline. Our first patch of weeds has small mahi on it. We call them peanuts.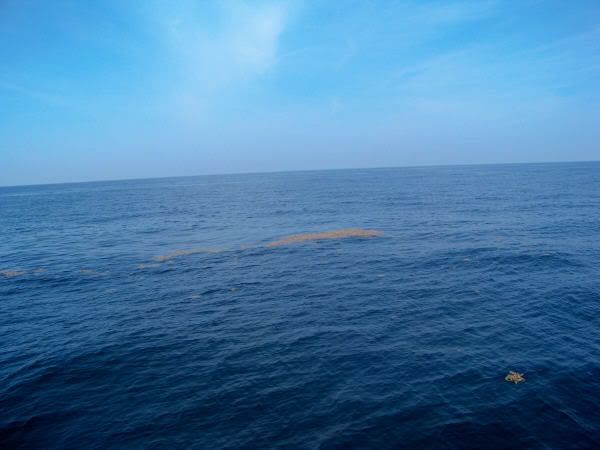 Look at him jump!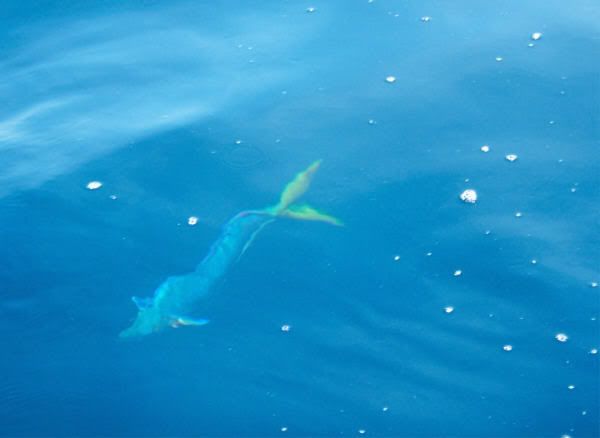 Double-hook-up. Not a keeper in the bunch. All of them were 18-19 inches, but it sure was fun for the kids.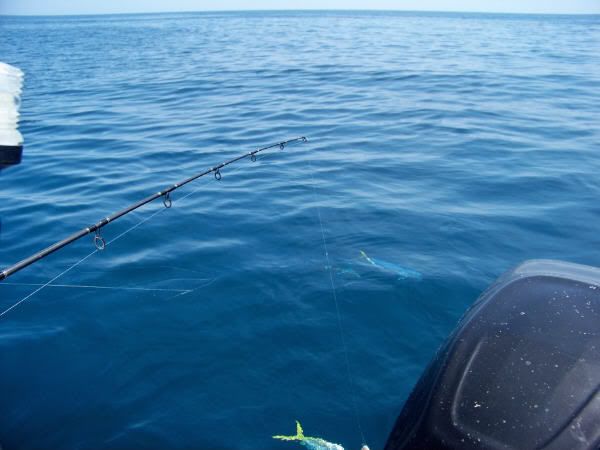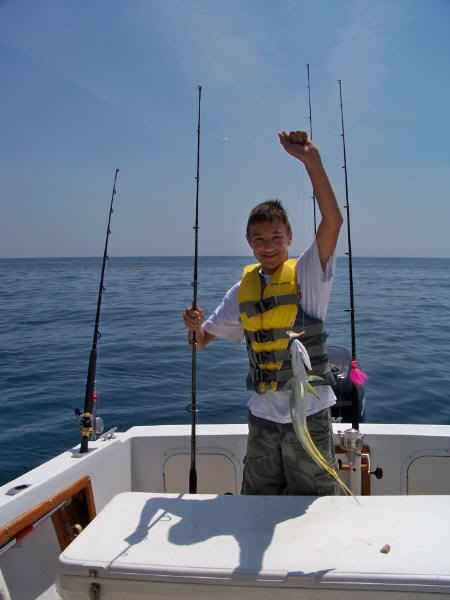 Keeping Dad busy.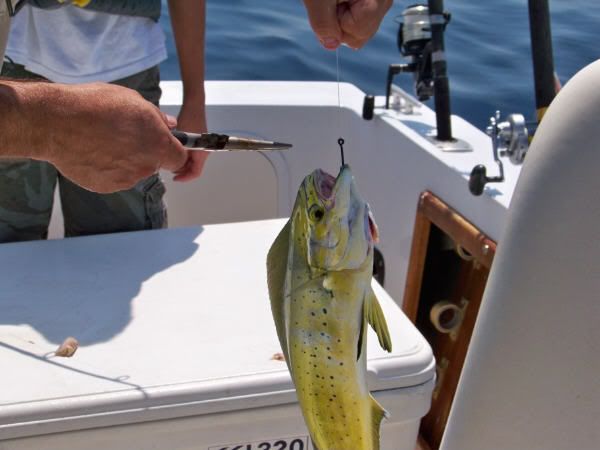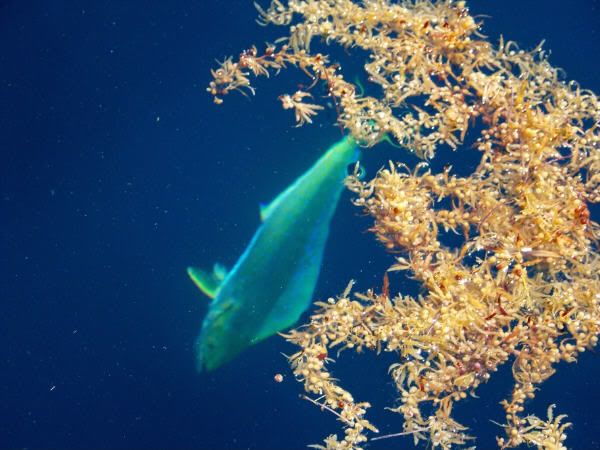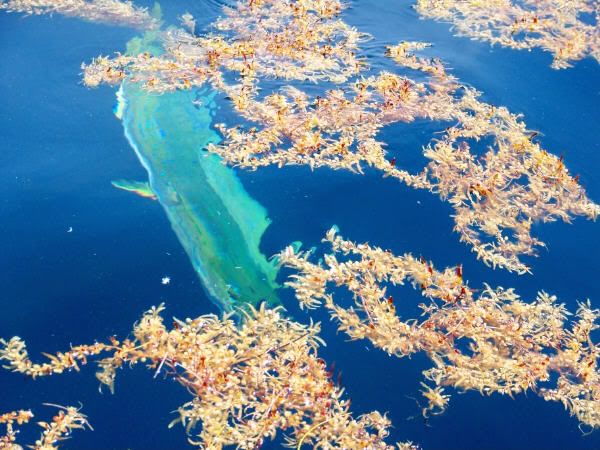 I even got to catch a couple. Gotta get some casting practice in.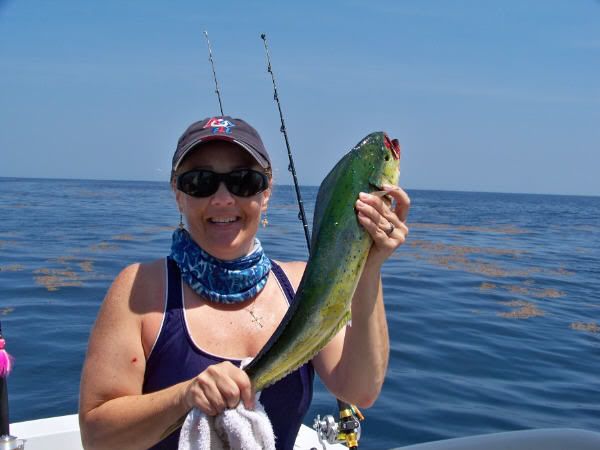 From here, we ran fast into the northside of the cape. That will have to be in the next post. (Time for breakfast.)
We have cobia & manta ray pictures!
Happy Fishing,
Robin