RIVER TRIAL - 2/8/11
by Robin
Our repair job on the 225 Merc OptiMax Outboard engine was successful!!! She is making 5600 rpms and going over 32 mph now. What a relief!!!
We had to run her for approximately 2 hrs while she was having her engine being broke back in. Jack had me run the throttles (at home the day before), 5x forward after turning the key. This makes the engine run double-oil for the next 100 minutes or so (??). So, after she passed her initial run down the channel of the Indian River, we took her for a slow cruise through the "Cut" which heads out towards the locks & Atlantic Ocean. We have a favorite celebratory Marina restaurant we can pull in dock-side and eat fish tacos.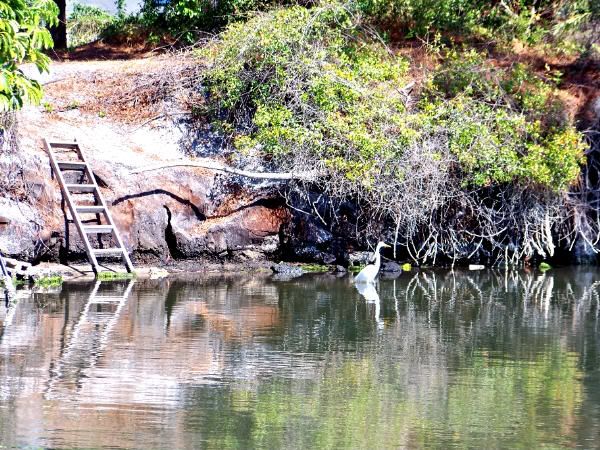 I absolutely love the slow ride over there because we always see fish jump, manatees, dolphin, beautiful water birds and hawks. I'll have more pictures to share another day of that ride.
We ate our Fish tacos at Harbortown Marina and then headed back home. High-5's all-around!! Looks like we are back in business, so-to-speak, and can head out to look for cobia at the next opportunity.
Happy Fishing!
Robin