NEW REGULATIONS - Deep Water Closing

As of
Jan 31, 2011,
SAFMC has prohibited the harvest and possession of speckled hind and warsaw grouper.
I'm holding up a pretty, young warsaw grouper fro
m back in March of 2009.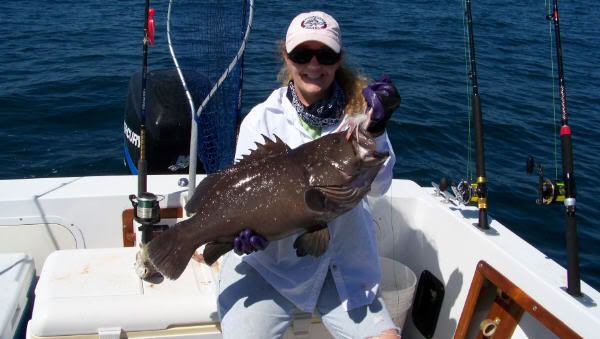 Snowy grouper bag limit is limited to 1 per vessel.
Fishing for, possession, and retention of deepwater species (snowy grouper, blueline tilefish, yellowedge grouper, misty grouper, queen snapper and silk snapper) seaward of a 240 ft depth is prohibited in S Atlantic federal waters.
There were also some changes to Golden tilefish but that doesn't affect us since we don't fish for them.