What the Pipe?
by Robin
On Saturday, we took my youngest to the beach for his art classes (see Raising Fishermen). While we were there, my eldest decided to skimboard for his entertainment. I agreed to watch him & take a couple pics. Anyhow, we walk on the beach and find this huge intrusive piece of metal between us & the beach.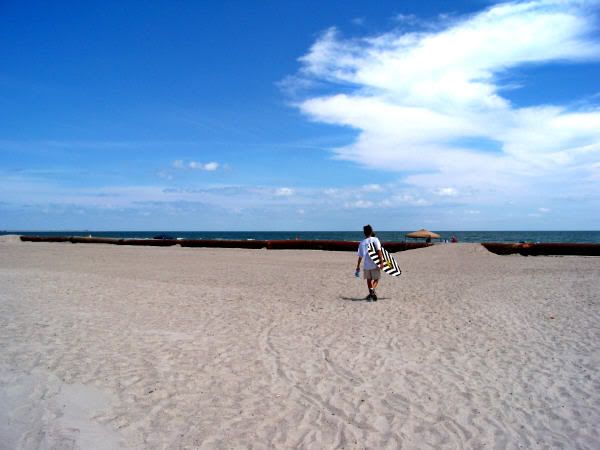 What?? I guess we're suppose to be grateful for the little sand dunes that allow us to walk over the top.
Whomever put it there, I want them to remove it. Right now.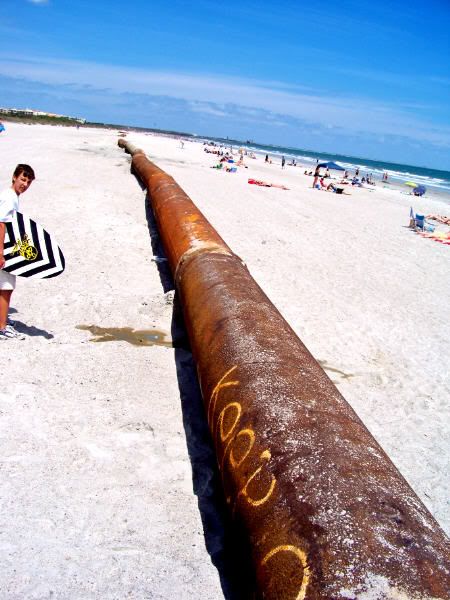 I mean it. I don't like it at all. It's really killing that tropical feeling.
Back on topic, the seas are 3-6 ft high all week. I'm sick. We will not be heading offshore tomorrow to look for cobia. Jack is going to buy a battery for our boat and I'm going to the doctor's office. Maybe next week.......
Happy Fishing!