4/5/10 Cobia & Blues
(picture heavy!!)
by Robin
Ran south down the and hit a nice size school. We cast to it to see what was in it.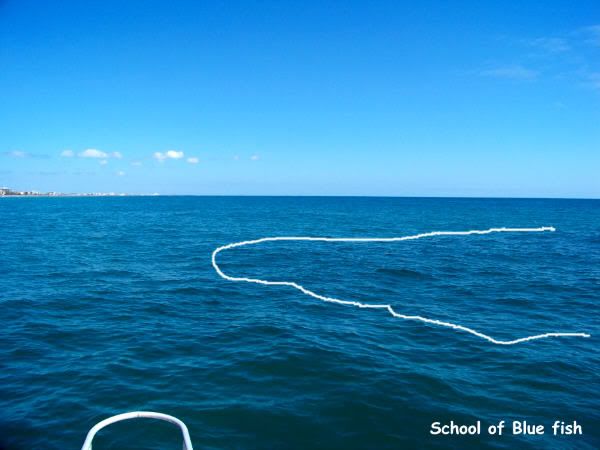 Jack hooks up with a blue fish. (12-14"?)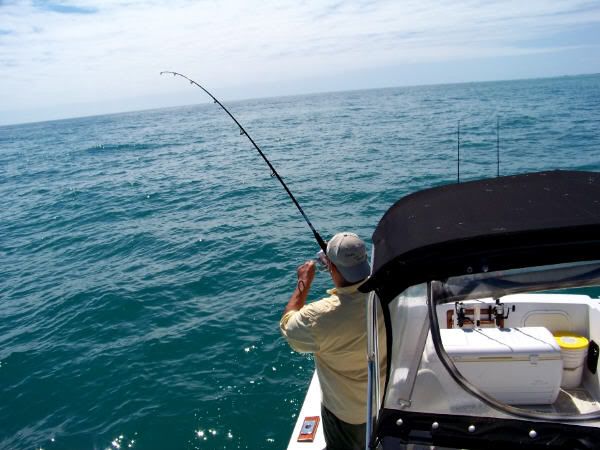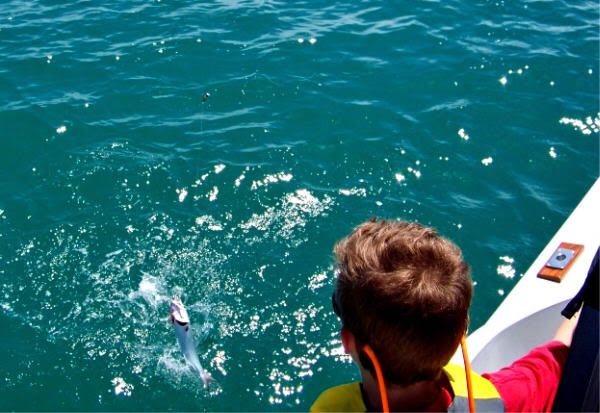 So, he let the kids hook up one for themselves as well.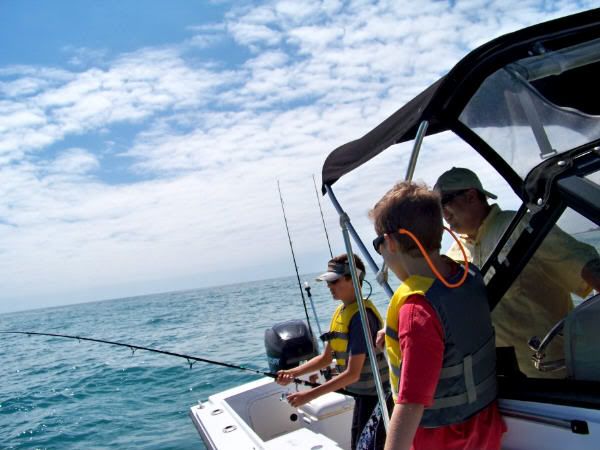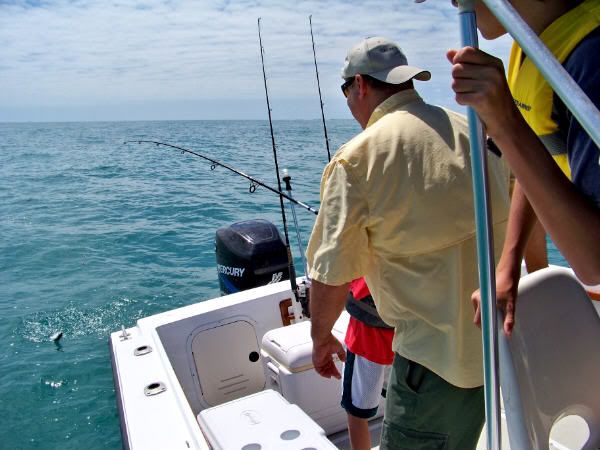 I think this one is barely legal. It doesn't matter since they all swam off and joined their friends.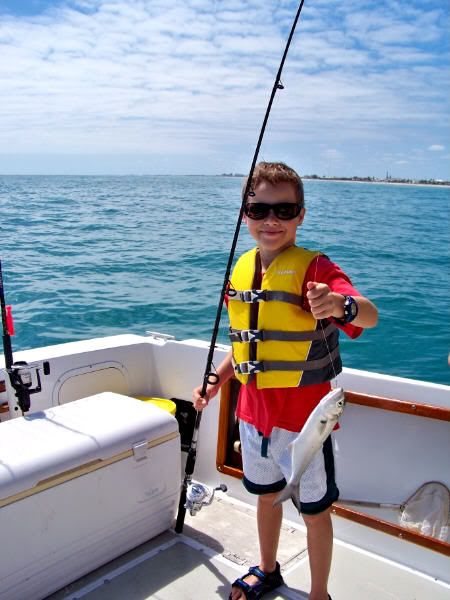 We continued working down the beach. Saw 2 pairs of tripltail swimming together and cast to them. No takers. I think they were in love and not interested in eating.
Finally, we're down to Patrick AFB (2nd tower) and we hear & see people are catching fish a couple miles off the beach. We go deeper toward bluer water. We see birds working bait pods. We had also seen a small hammerhead. I did see something working the baitballs, thinking it was spinner or blk tip sharks. We've seen this before. We started to move on until we heard it come across the radio that those were cobia. (bird working the bait from on top)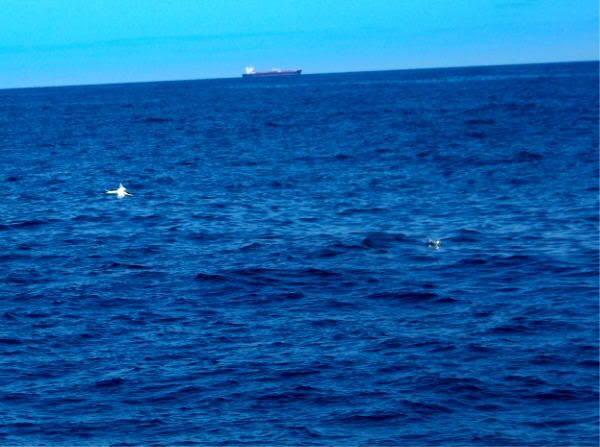 Baitball (or pod)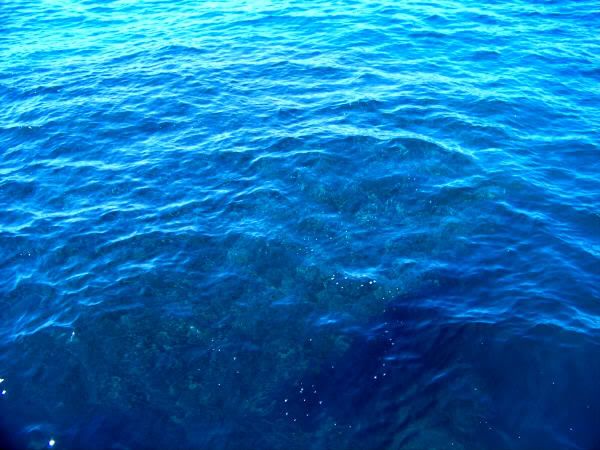 Lighter version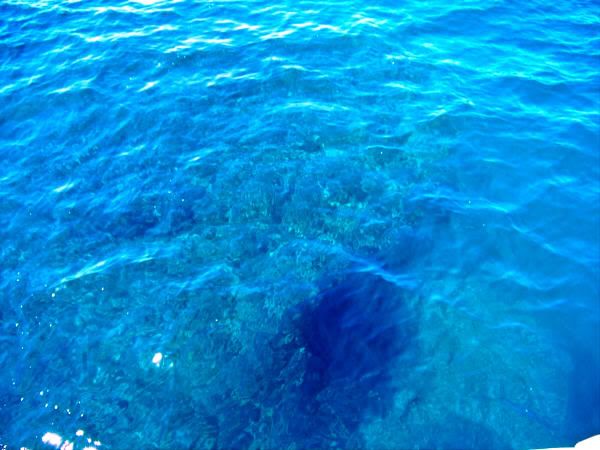 Cobia moving through the pod, feeding.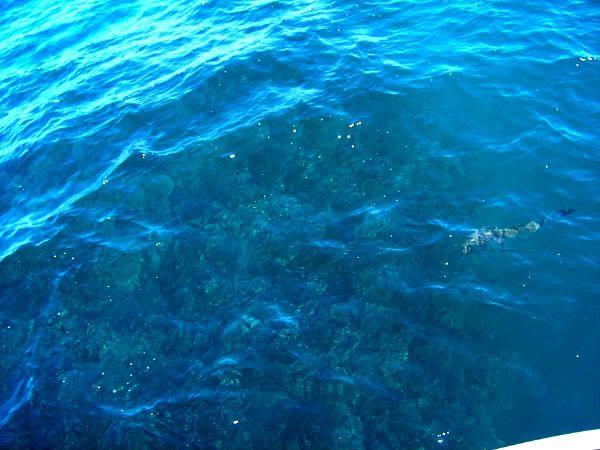 We head back to another pod (there were so many all around us) that doesn't have a boat on it. Yep, sure enough, those are cobia. This one pod had at least 5 cobia that passed right in front of our boat.
They would not take a jig since they were already spoiled on live bait. So, we threw some live shrimp to them. Jack is fighting the glare, so I stand on top and give directions from above. He ends up hooking up one of the fish.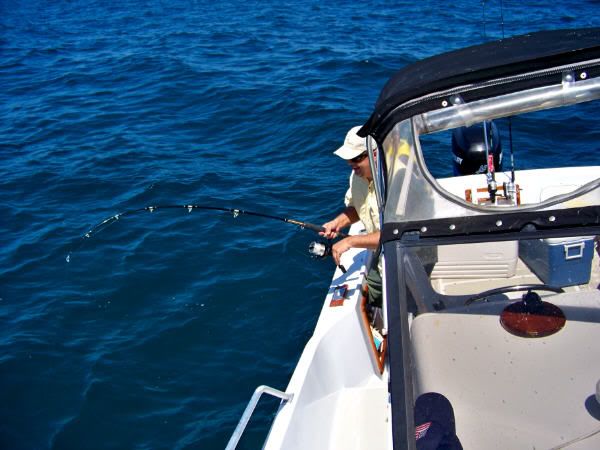 We were buddy-boating with a friend, Al. We called him over to share in the action. While we drifted and fought our fish, we left Al to continue casting for his own fish.
My youngest took this picture since I was helping Jack with the landing of the fish.
Not a huge cobia (as far as they top out at), but a nice 24 lber.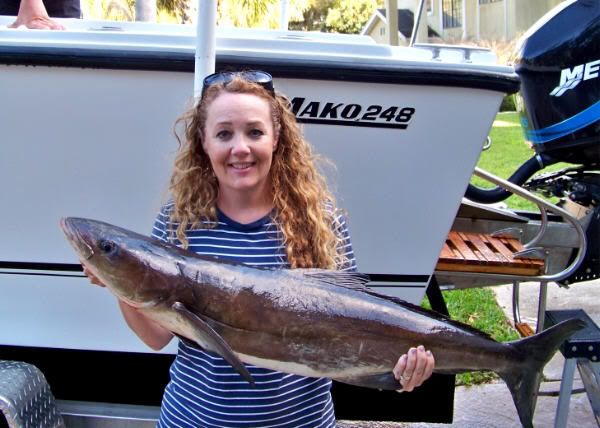 Cobia steaks for the family later that night. A bunch of meat frozen back. We'll be offshore again on Monday to see if we can get more.
Happy Fishing!
Robin