SNOOKERED
by Robin
I totally lost my mind!! I have fish pictures to share. About 2-3 wks ago, Jack and I went down to the docks to see what the fishermen were bringing in. We didn't see much action from the head boats but we did happen to see probably 20 snook hanging out below a pier.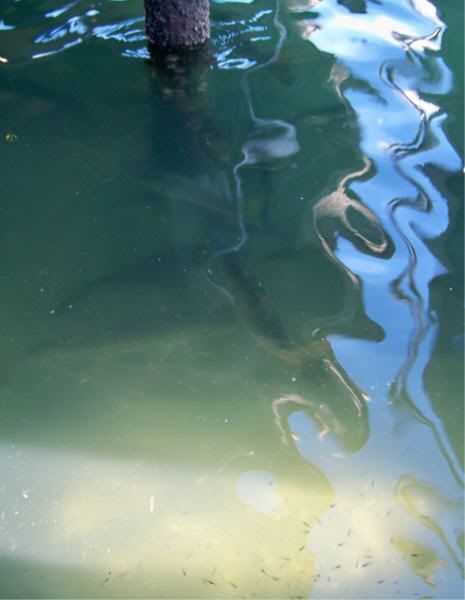 Snook are being protected right now since so many of them died during our deep freezes in January.
Fish always know when you can't touch them. They seem to be laughing right at you and saying, "Na na na na boo- boo."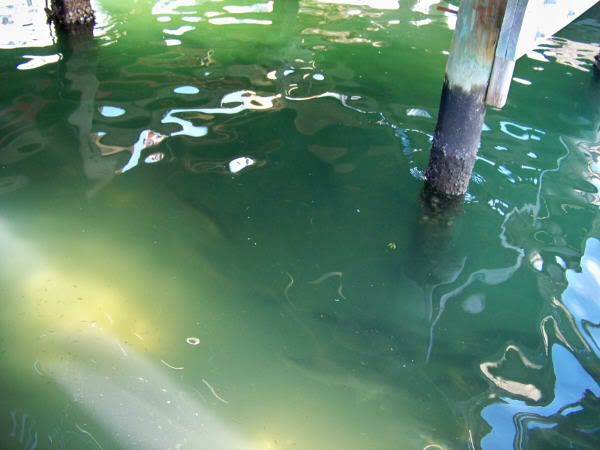 Happy Fishing (but don't keep a snook!)