by Robin
I don't even know where to begin when I've been absent for six months. I guess one could say that I've been busy on social media. True. I've been busy with school. True. I've also reignited a former passion, horses. True.
I fished once after our scalloping vacation, in December. Wind was blowing. Nothing was biting. There was definitely nothing to write home about. Or blog. I couldn't even find a single picture in my folder. Sad.
Jack did catch these fish in October when he fished with a coworker.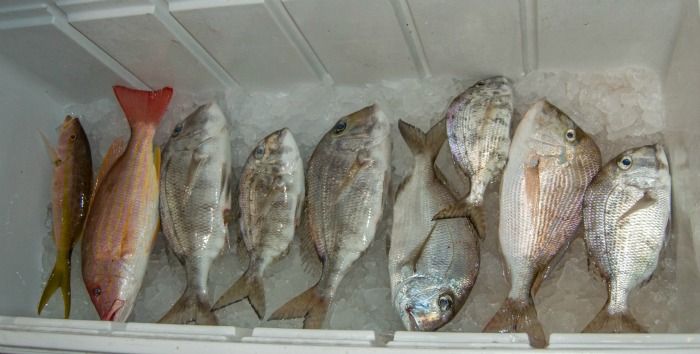 But, as it always happens every year after the holidays pass and we settle down into schooling routines, Jack finds a good winter project for the boat. We've barely had winter. The azaleas are blooming and I heard a report last week about the mantas running in the area.
Now, I can't help but think of fishing. (And gardening, but that's another blog.)
So, I'm going to revive this blog for now. I can't stop my tradition of posting up great fishing trips even though my boys are much older now and we mostly fish without them.
Here it goes.... off to write my blog on our new boat barn!
Tight lines,
Robin