PICTURES of STORM
by Robin
Wow, I actually got back here in the same day! A miracle.
It was a big front that passed over us when we first got there. Not as intimidating as it looks because I knew that there was no lightening in there. The rain was fairly warm, considering it is December.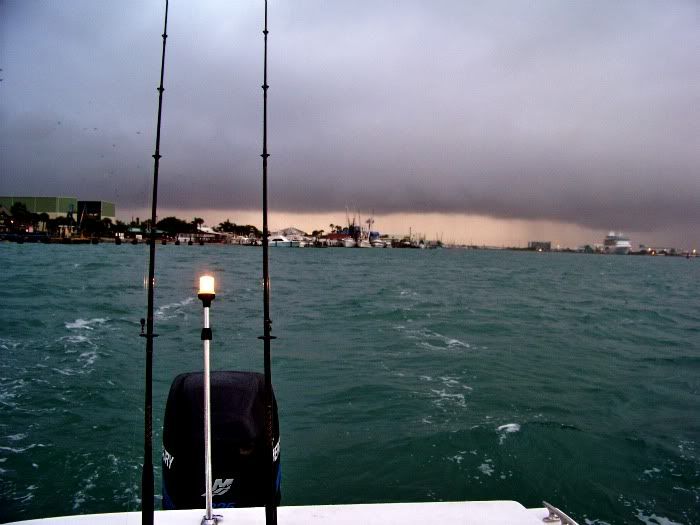 However, there was a much bigger storm offshore. Thank goodness we never actually went out that far. Of course, we met a sub exiting the Port. I tell ya, they are coming & going every single time we're on the water.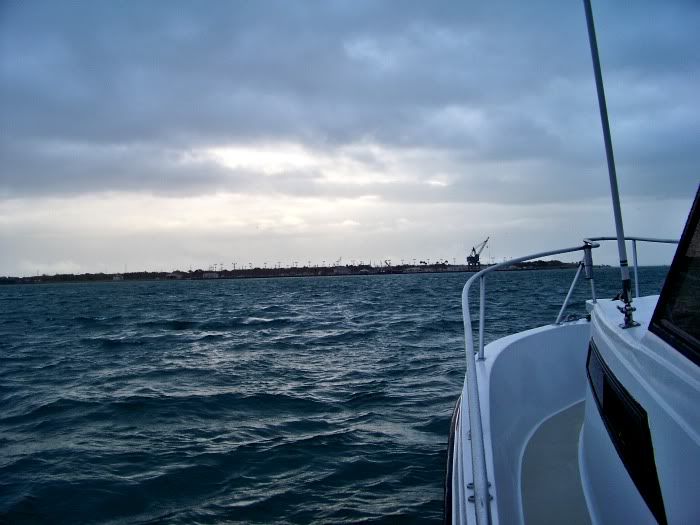 Happy Fishing!
Robin