KEY WEST - days 2 & 3
by Robin
I'm not going to show you all 300 pictures that I took in the keys but here are a few more highlights of our trip. There are many photos of Jack's family in the cemetary as well and those are rather private.... and our last name is anonymous on this blog.
Enjoy!
We woke up to a beautiful morning.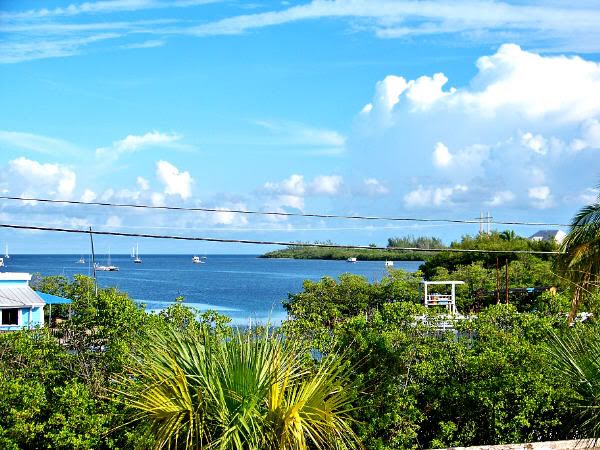 We headed back to Jack's home growing up at a kid in KW. We were so blessed that the tenants skipped town the day before and we could take these pictures.
From the house, we went to do touristy drive-bys. We saw the Southernmost house, hotel and then "point". It's rather funny to see a line of people all waiting to do the same thing.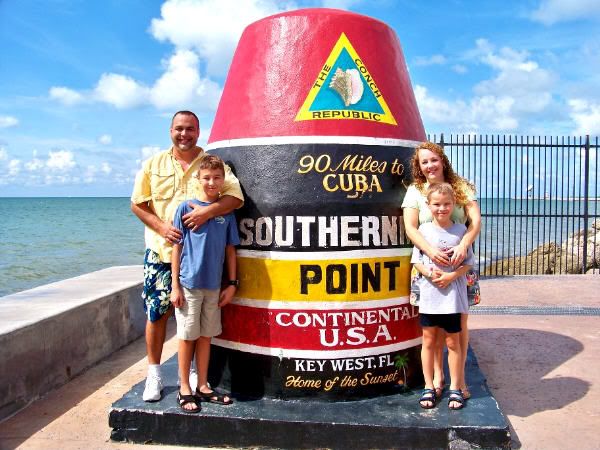 We saw Ernest Hemingway's house, the lighthouse and more chickens. Then, we visited Key West Cemetary and found 4 more of Jack's relatives. One block north is this gem of a deli. Next door was Jack's grandmother's & great-aunt's houses. They'd give birth at home and then take the babies to 5 Brothers to be weighed. My how times have changed. One of the grandsons was not interested at all in the history of his store, but making revenue from us.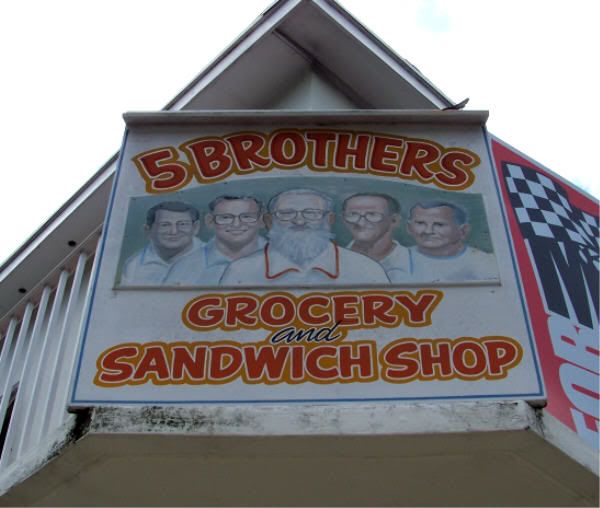 After our tummies were filled, we headed 1.5 mi south to White St Pier & saw the AIDS memorial too. These palms were in the parking lot across the way. There was also a white sandy beach but it was so windy, we opted to head back to the hotel pool for cleaner, refreshing water.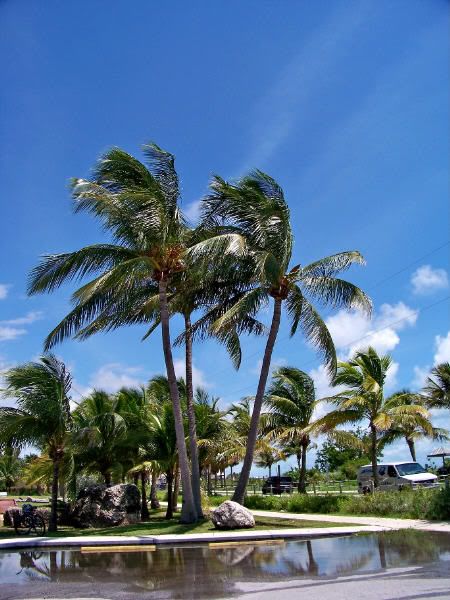 Here is our youngest enjoying a creamsicle smoothie poolside. We had such a great 3 hrs of relaxation & the sun stayed out.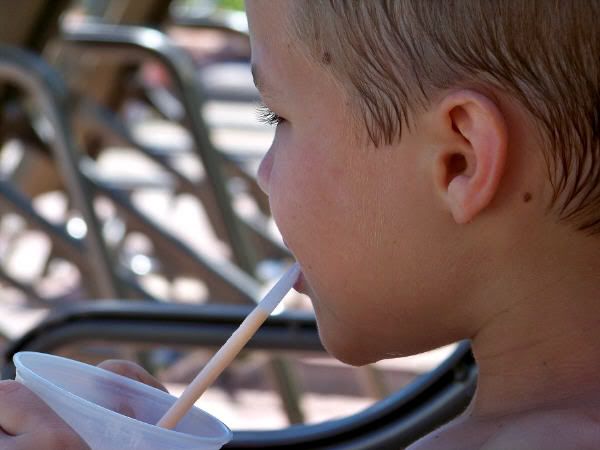 By 6pm, we hopped on the bikes and rode 2 miles west to Mallory Square. The "shows" take a rotation. This guy lays on a bed of nails. He later told my boys not to do this at home, do it at school. LOL. I told him we homeschool. Nice.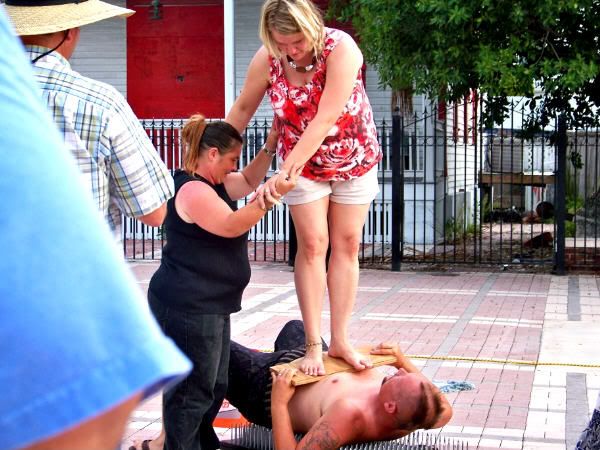 This guy sita at the entrance and makes robot noises as you tip him. What a tough way to make a living. He was sweating bullets. I hope he didn't give up his day job.
This guy & his assistant were really nice but about as charasmatic as a fly. People left before his show was totally over. The assistant came out of the box and everybody was gone. Ta-daaaa!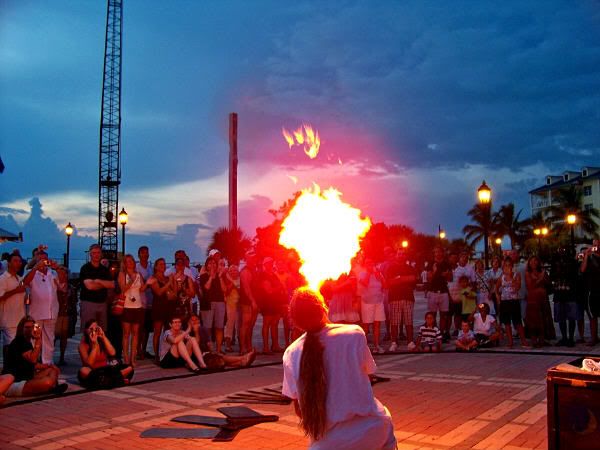 We rode the 2 miles back home in the dark, between many cars stuck in traffic. It was actually pretty fun doing down Duval St as a family on bikes. The next morning, we loaded up the car for the drive home. We weren't in any hurry to go home. We stopped by the cemetaries again and laid flowers. We drove past Big Pine Key, over the 7 mi bridge twice and back onto Big Pine. From there, we drove north to No Name Key to find No Name Pub.
http://www.nonamepub.com/
They have dollar bills stapled to the walls & ceilings.
history of the Pub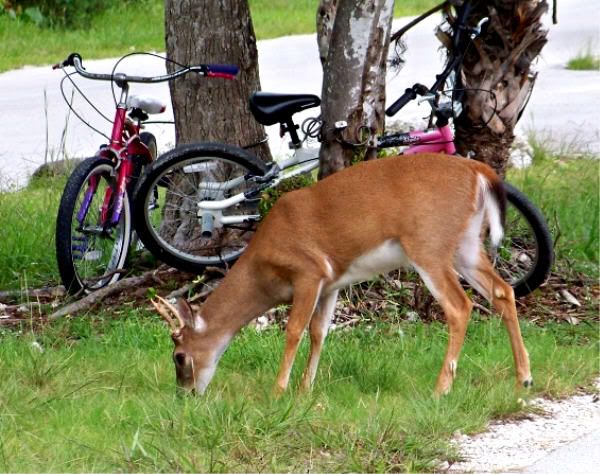 Not very long after taking this picture of the endangered Key Deer, we had a torrential downpour. At least we were inside and enjoyed the company of our waitress. Her and our youngest hit it off.
Gee, I'm missing so many good pictures here. I may have to put them up as time allows.
As for fishing........ what's that? ..... (just kidding). I hope that resumes soon.