KEY WEST
(day 1)
by Robin
We started with sun, but were soon met with rain once we hit the lower keys.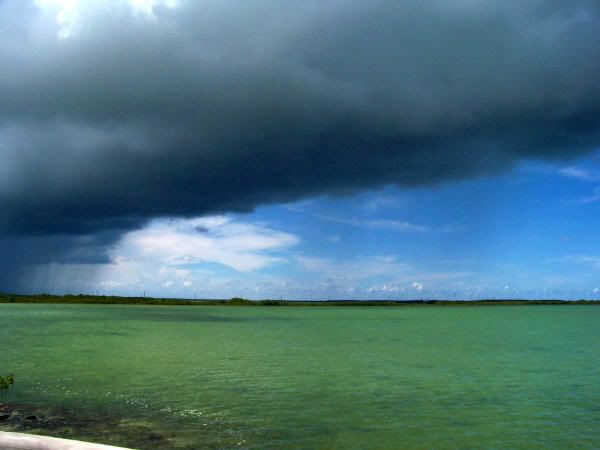 We did a lot of this and found many of Jack's relatives.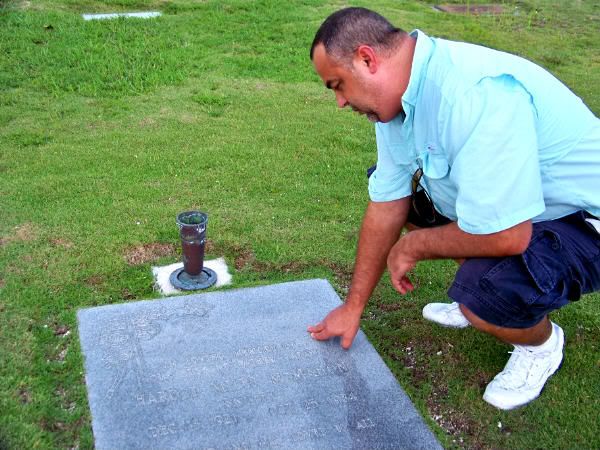 Key West has chickens everywhere like other big cities have their pidgeons.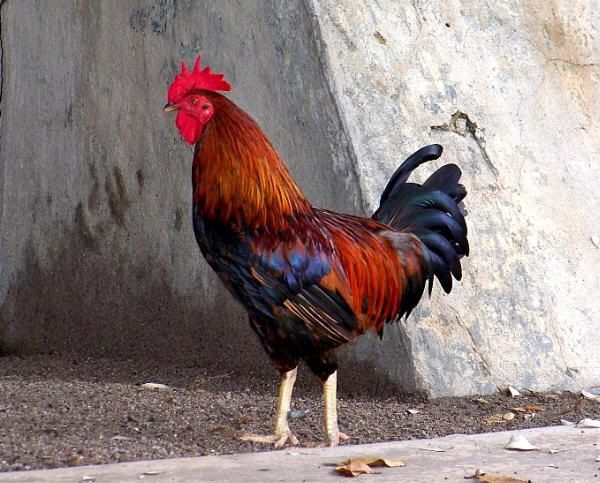 Sunset our first night. Dinner on Stock Island at Hogfish Bar & Grill. Yummy hogfish & Cuban sandwiches.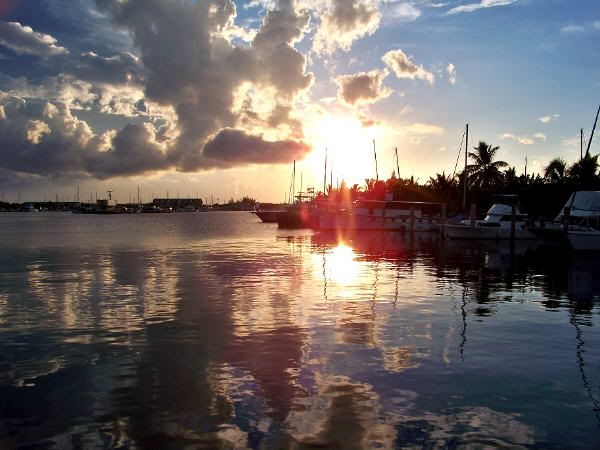 Oh it was soooo tempting to take home a living souvenier.
Commercial boats working at night. Oh it was so pretty.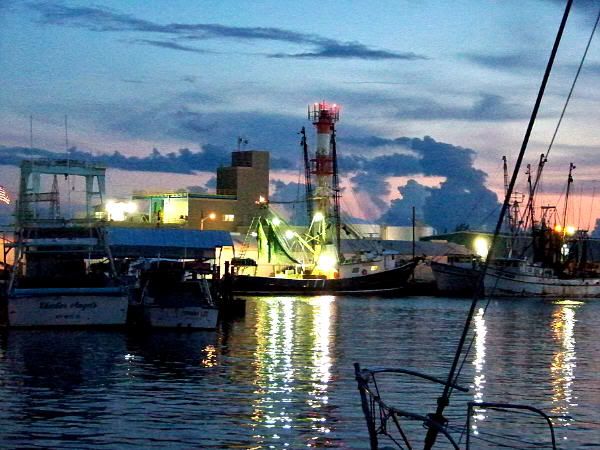 Zooming down Roosevelt Blvd, Key West
A spectacular storm passing by the key before bed.