by Robin
I suppose it is also about time I show you our live well. First, the new pump we put in.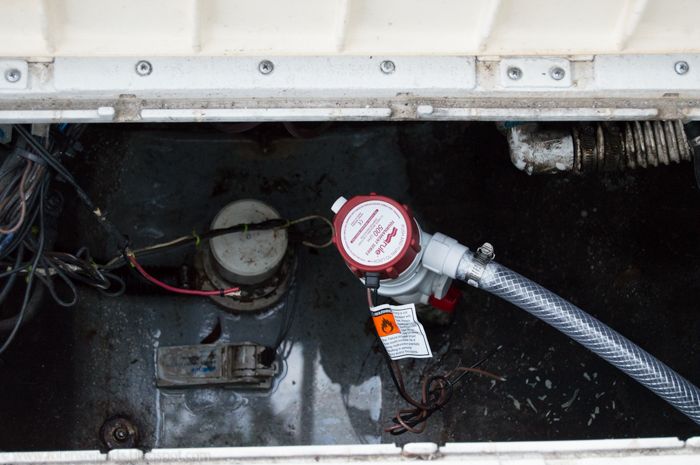 Works great!!
Then, he filled this up to check it for leaks.
No leaks here either. One little drip, but I think he tightened that clamp right away.
And it drains out nicely, also without leaks. This is a new through-hull fitting.
And our batch of test shrimp were happy as
clams
can be. We have an adjustable knob for how much water flow you want for different baits.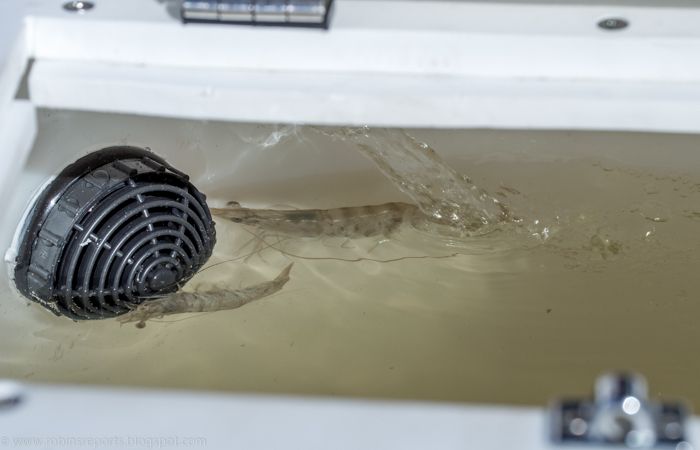 Jack even put his last sticker on the barrel to "claim" it as one of our upgrades.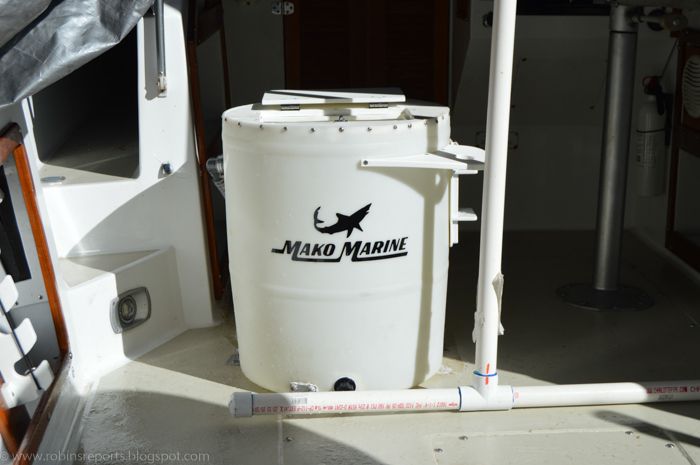 Happy Fishing,
I can't wait to fill this and catch something!
Robin