by Robin
The Gulf of Mexico has some very beautiful reef fish. And they seem to be much bigger than the ones I'm used to in the Atlantic.
Here's the two main reef fish we caught and kept from our trip last weekend.
We were trying to ID this porgy. The best we could come up with was a Knobbed Head Porgy. Supposed to be excellent pan fish. We kept 3 of the bigger ones we caught. Wow, they were brilliant blue coming fresh out of the water.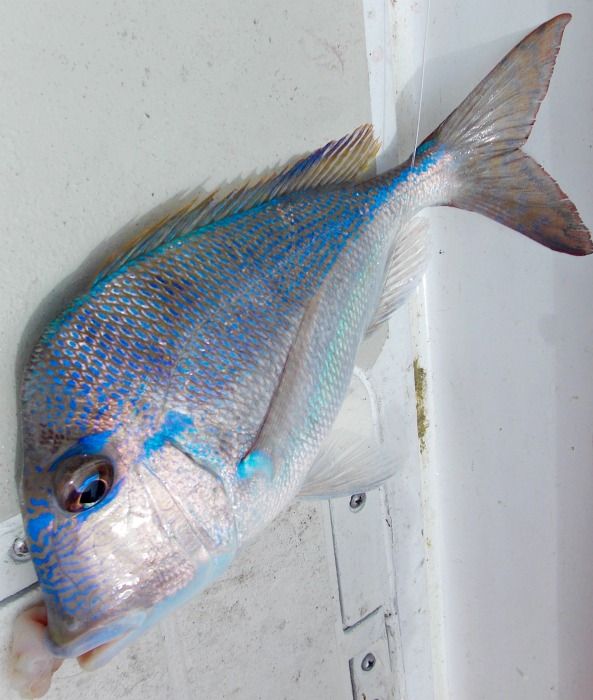 These were called a Key West grunt (AKA white grunt, although, not very white). I'm thinking we had a couple of these nearly 3/4 lb but Jack says most were 1/2 lb. We kept all of these when we could get 'em. They make excellent white meat. Our boys LOVE fried fish, so these will do the trick.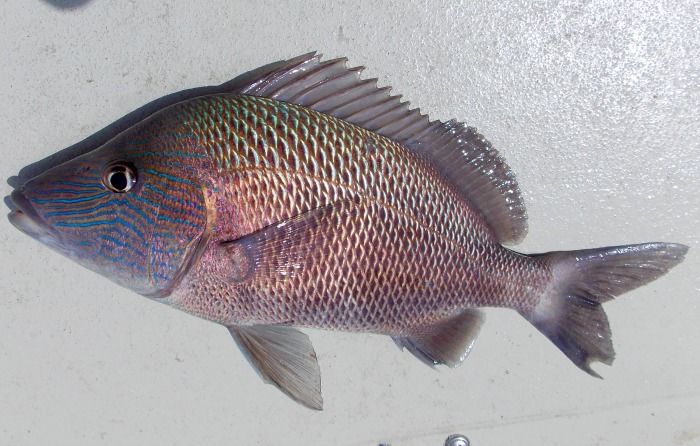 Ok, I'll give you a couple more pictures. First drop for me, I get bowed over and it is a good fight. I finally win the battle and Jack calls out, "Amberjack!" He nets it for me and I take the picture. (Of course! Standard protocol.)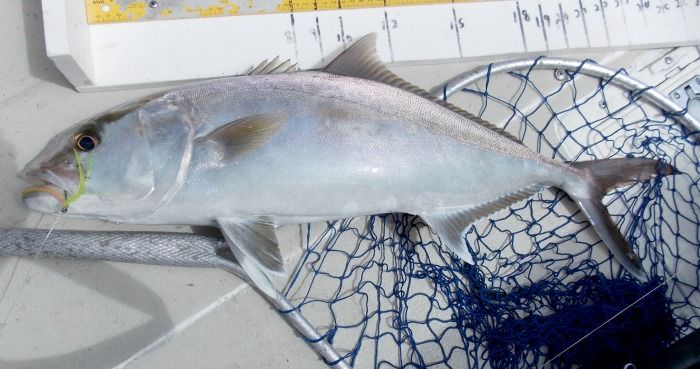 They have to be no greater than 22" in the Gulf and mine was 24", so after we took a picture of me holding it, back it went.
This is my first time fighting an Amberjack. The Greater Amberjacks are called Donkies, with good reason. They are very stubborn and hard to pull up. I'm thankful to have been broken in with a Lesser one first. Not that I would have loved a big ol' fight but I did need my arms for all the Red Grouper we were going to catch after this.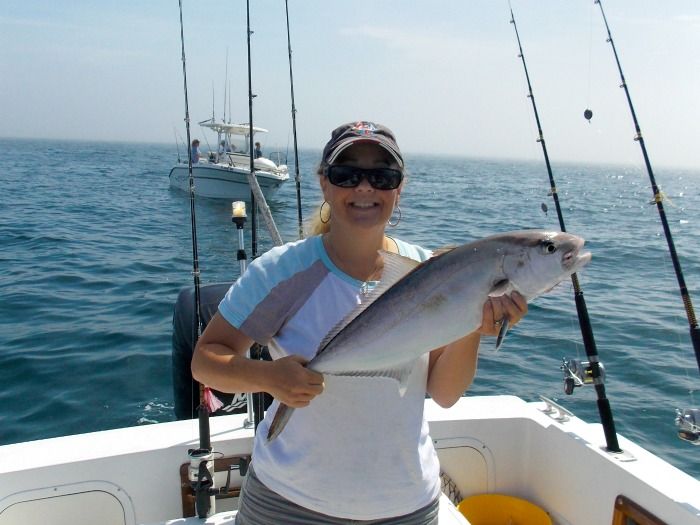 Happy Fishing,
Robin