by Robin
Oh boy!! Am I far behind in blogging! We took a week of vacation, then jumped immediately into school two days later. From there, we went into our 3-day open Red Snapper Season and then back-to-school colds, lobster diving and so on.....
So, here it goes. Trying to put it into some order, although slightly imperfect order.... with little commentary between pics.
We arrived 8/11/13 to Crystal River, staying at the Plantation Inn. Our first destination after settling in our rooms was to head for Three Sister Springs.
M & E
E's parents, who joined us the first 3 days of vacation.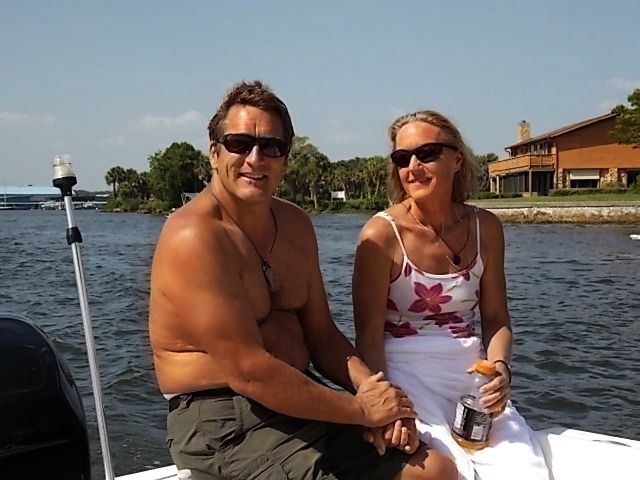 Underwater view of a fallen tree in the springs.
Lil' M warming up on the side of the Springs. Thankfully, we didn't see a water moccasin until we were on the other side of the springs.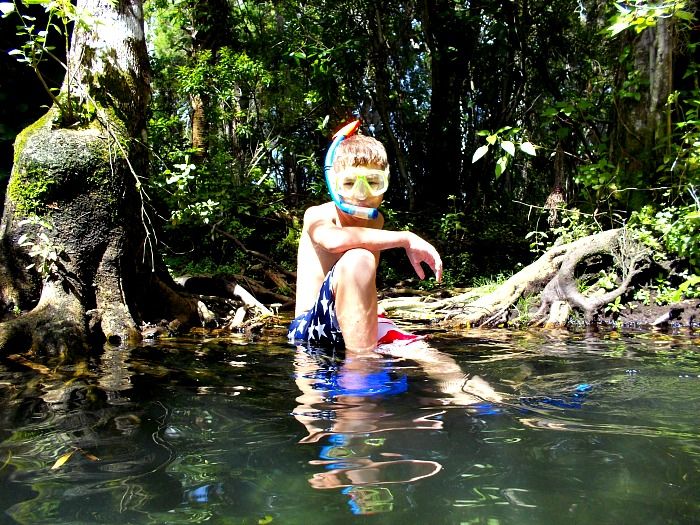 Next, we had a birthday party for my son. His sweetie homemade this delicious strawberry cake for him.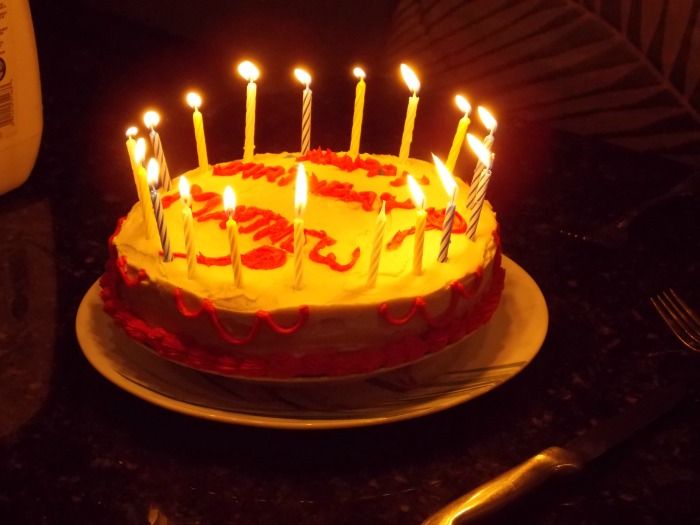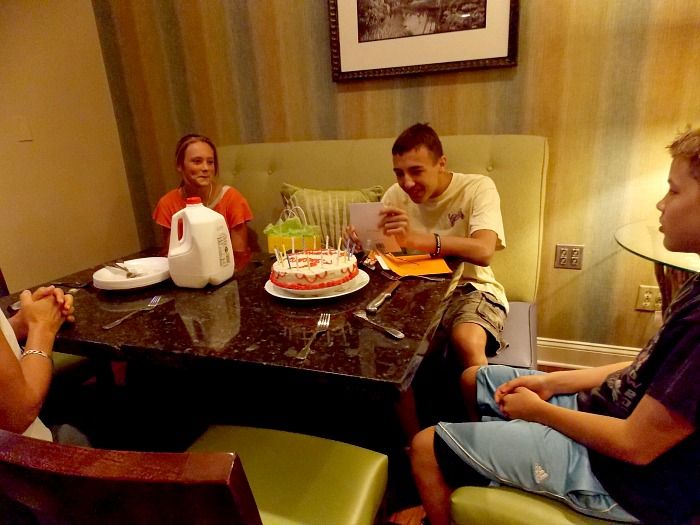 This was the first sunset, Sunday night. So peaceful. I did get up at 3 am to look for the meteor shower that was suppose to happen. Somebody lied.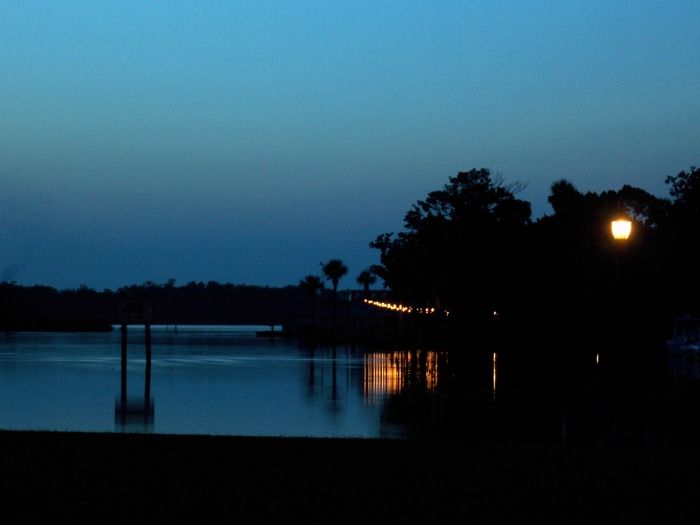 Next day, we scalloped! Jack... in one of the more grassier areas. I think we didn't like this stop.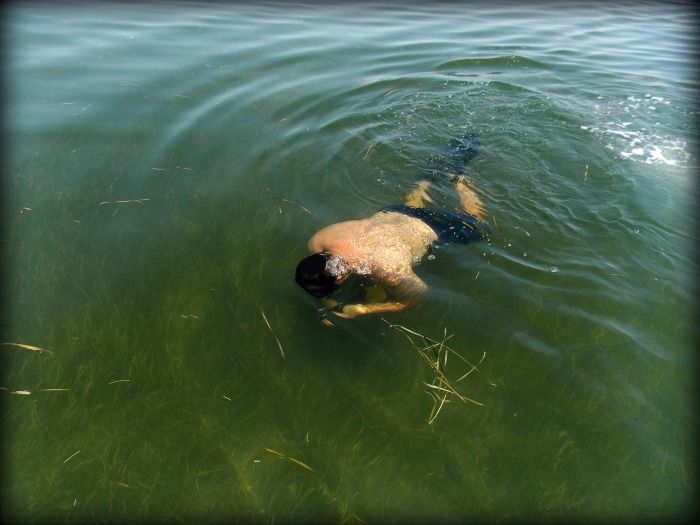 We hit our limit of 10 gallons of scallops for our boat.
Then, exhaustion set in and we needed a pool day.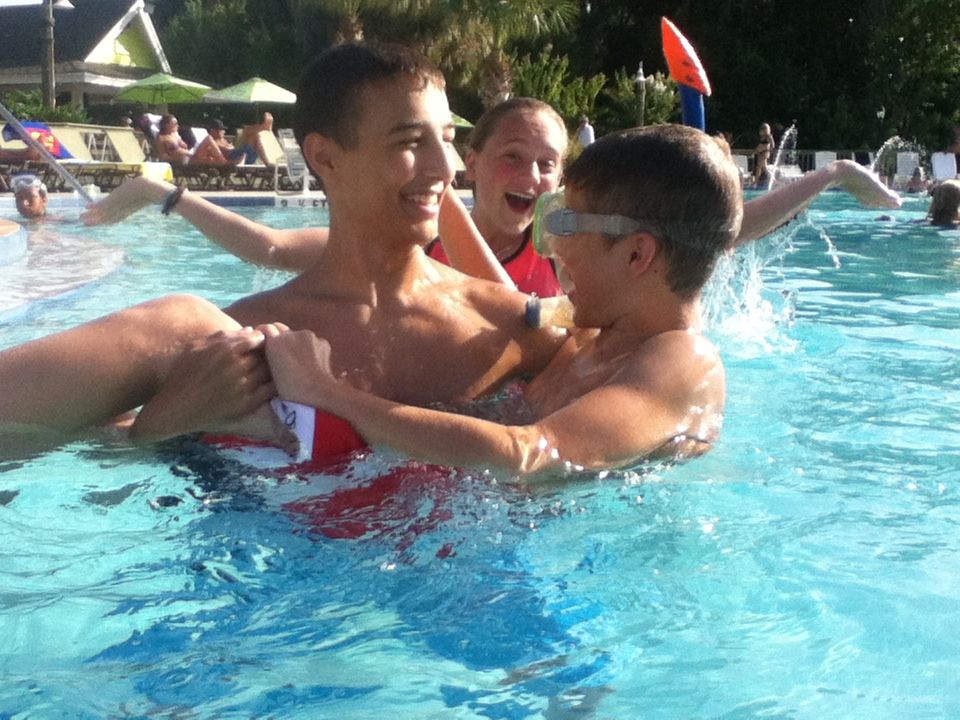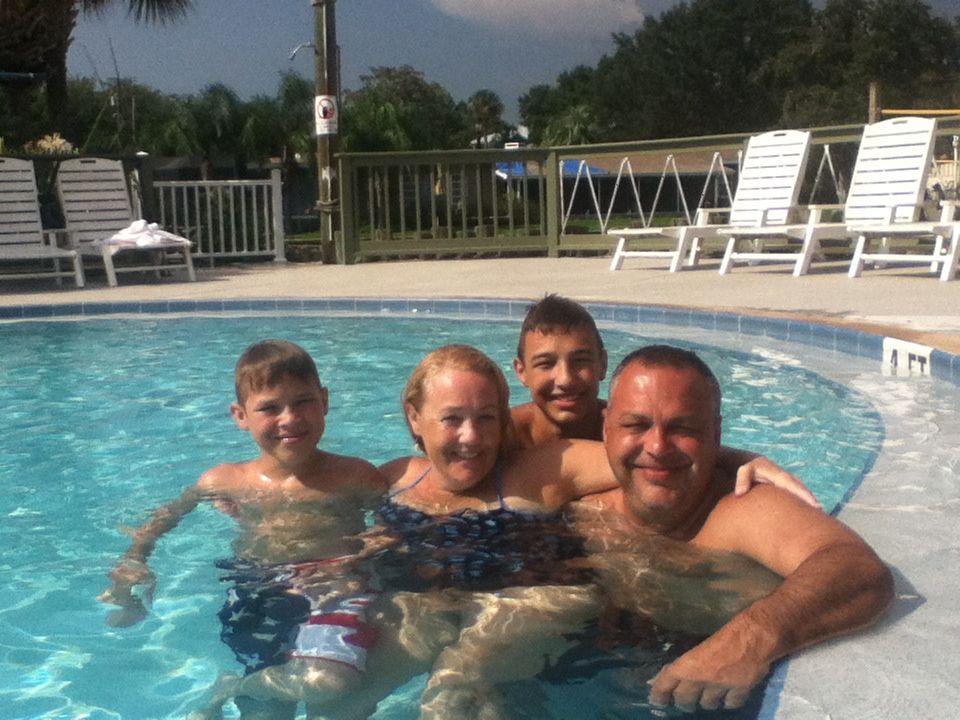 We also needed to address the ever-growing smell issue we had in our room. Somebody must have cleaned scallops right on the carpet floors, so we were kindly moved into a golfing villa.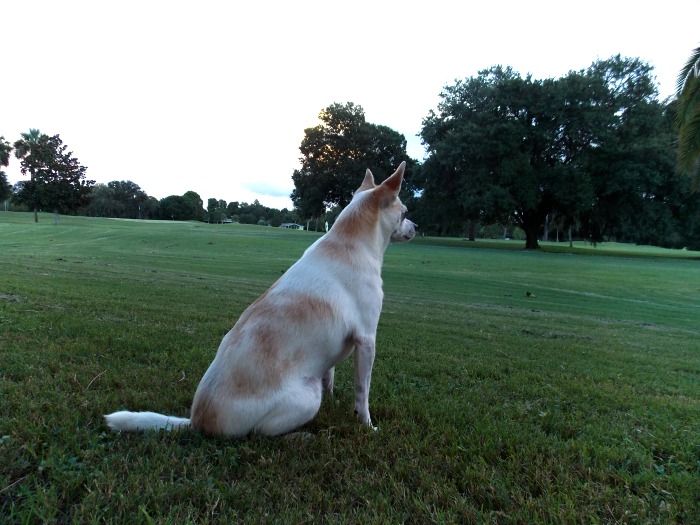 The dogs really appreciated the upgrade. It's their vacation too. Who wouldn't want 18 holes of greenery to pee & poop on.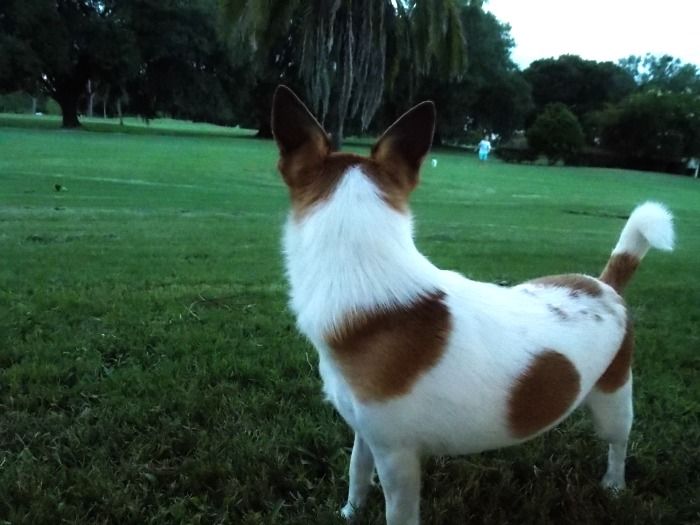 That night, we went out to eat. Last night with our friends, so we ate at Crackers. Jack had blackened shrimp on a taco salad. I had the same but with scallops.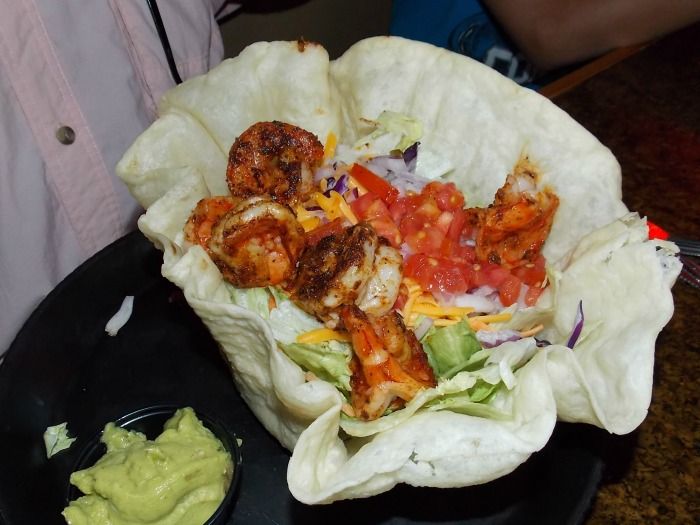 We took some pictures hoping to make Senior Pictures out of them. Not bad.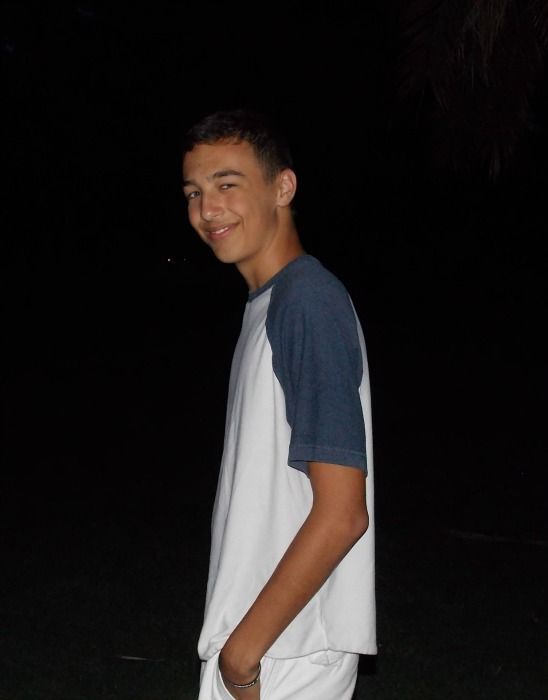 We had a beautiful sunset both evenings and bonus rainbows.
The 4th morning, we had breakfast with them, said our good-byes and then headed back offshore to make quick
work of scalloping.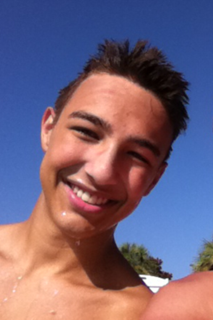 Top bag of the day.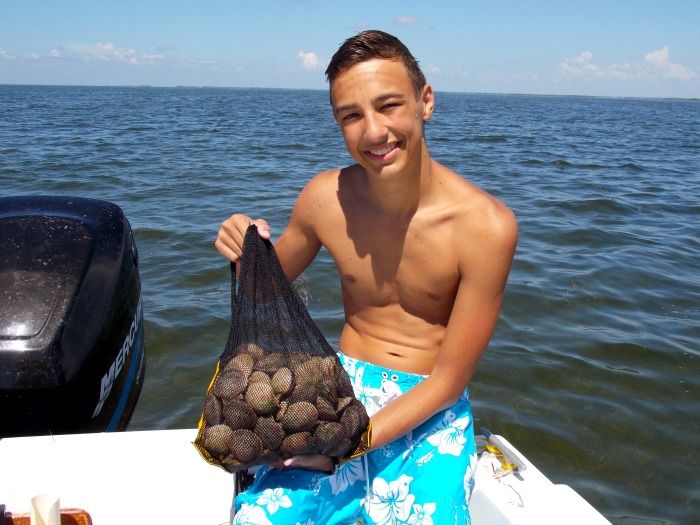 Got our limit, again.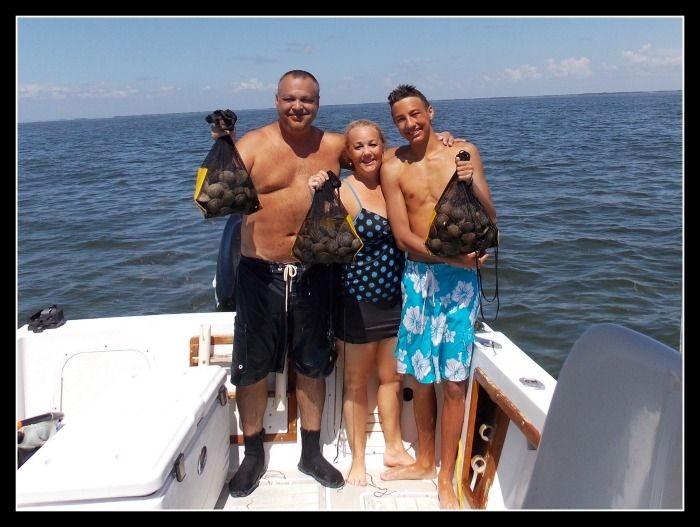 Another beautiful night.
Thursday morning, Jack and I woke up early and followed all the tour boats out, hoping to find manatees. We did find them but then other tour boats would cut in front of us. The one big opportunity I had to jump in and swim over to a mom and calf, I found myself paralyzed by fear. I jumped in. Looked twice under the water. I had 3 ft visibility, green surrounding me, didn't know my depth, didn't know what all predators would be around (i.e. gators). I swam right back onto the swim platform. But, I do have this lovely photo to prove that I tried.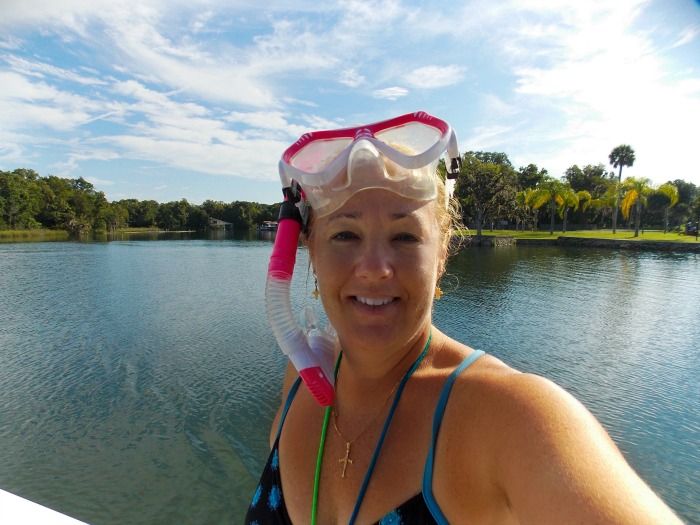 We went back to the room, had breakfast, grabbed the boys and went back out for scalloping the final day because weather was moving in Friday & Saturday.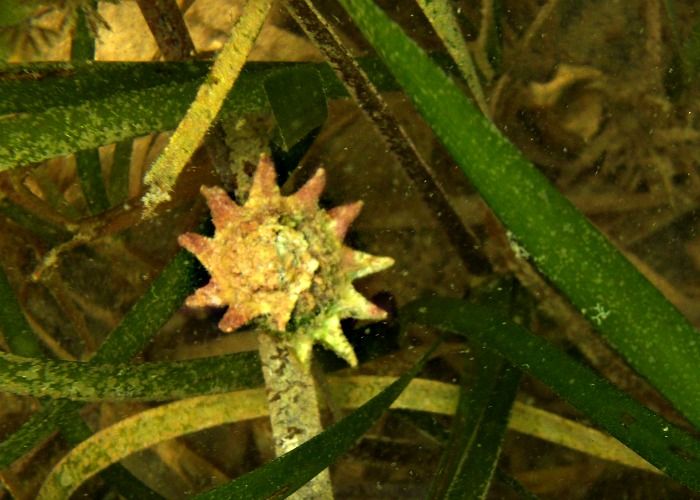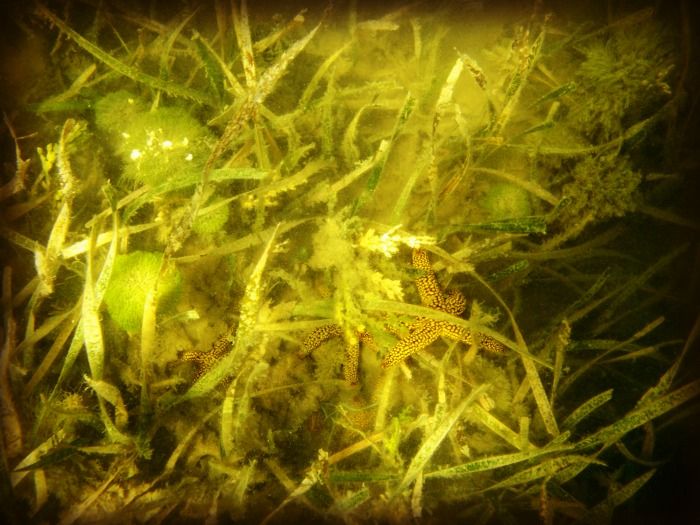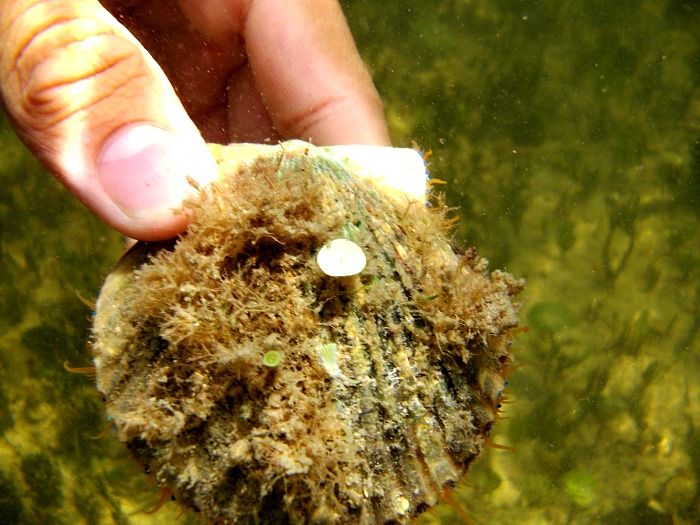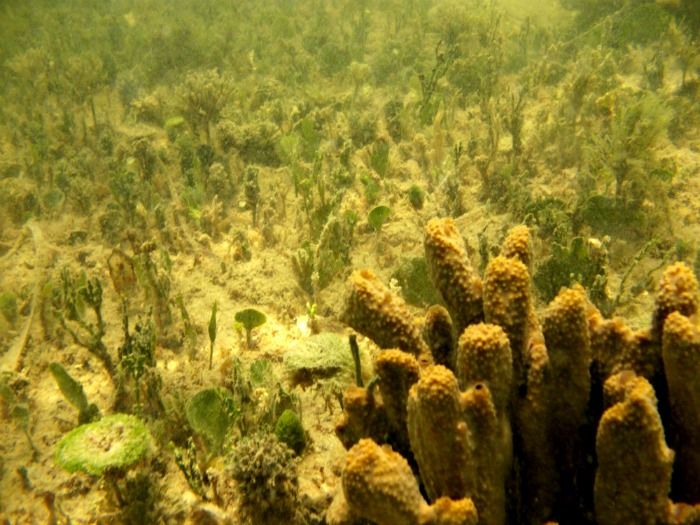 Family success!! Got our limit again!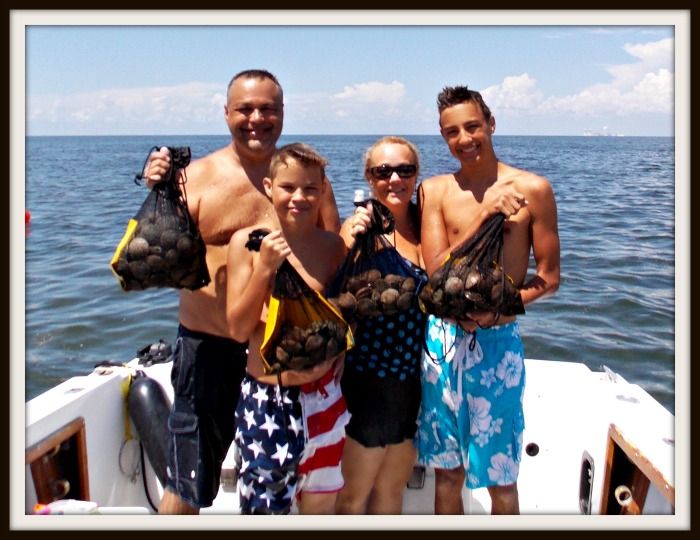 So, that was the bulk of the pictures that were already downsized. Here are 3 videos in no particular order. I took the first one of the young mangrove snapper. My eldest took the other 2 videos of himself.
Mangrove Snapper on Rock
from
Robins Reports
on
Vimeo
.
Big M Scalloping
from
Robins Reports
on
Vimeo
.
DSCN0499BigMSuccessScallop
from
Robins Reports
on
Vimeo
.
Short Clip of grabbing a scallop from Robins Reports on Vimeo.
God bless and Happy Fishing!!
Robin