IT'S A DOG'S LIFE
by Robin
We haven't had time to go fishing lately. Jack is changing shifts again. The winds are up. So, I was looking through some old pics from October. I can't believe I never shared these with you.
One weekend, we thought we would do some river fishing. Well, we ran aground (slightly) 3 times and gave up. Fished right in the channel, catching only catfish. I suppose that is why I never posted up a fishing report.
Anyhow, we took our dogs on that trip. They seemed to have a good time with all the activity in their new world.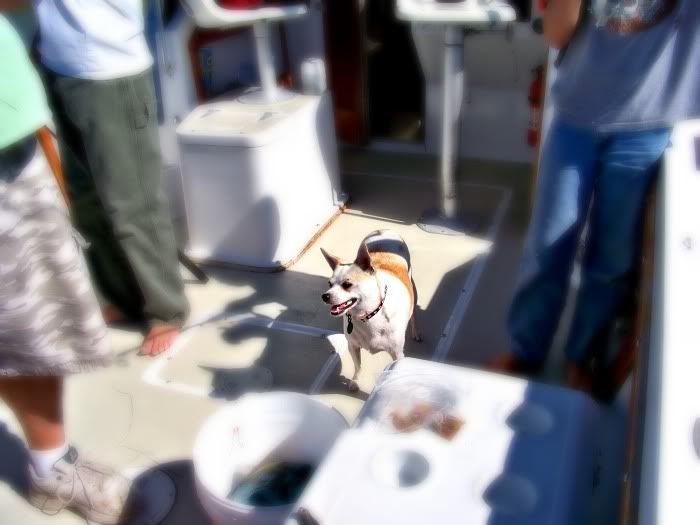 I cannot imagine what Captain would do if we put a big wahoo or mahi in the boat. I don't know if he would attack it or only bark. He liked being right in the thick of everybody's feet.
On the other hand, Tiki prefers to be an onlooker from a safe distance away from the action. I guess I would too if I were only 7 lbs. He's pretty quiet when onboard.
Wish I had a fish to show you, but you'll have to settle for dogs & a kid.
Happy Fishing, if the weather lets you.
Robin