by Robin
I have been so time-challenged for well over a year now. Got one son graduated and in college and the other one begins a new journey called high school. Every weekend seems to be filled with events and volunteer work.
All those things are wonderful but it is great to come back to some of the things we really love. Last weekend, Jack and I took an overnight trip to Sebastian Inlet. We fished there and docked at Captain Hiram's. More on that another day. I have to downsize pictures for that.
But, now that most the focus is off the big kid, I am able to do fun stuff with my baby. We had a superb field trip today down at Port Canaveral. A Spanish Galeon is here through the end of the month. He was so excited to get on the ship and out of the bitter cold wind (above). He was first on the ship.
Immediately, I fell in love with all the wood and rope (lines). So many cool angles to shoot from. Below is the crow's nest at the top of the front mast.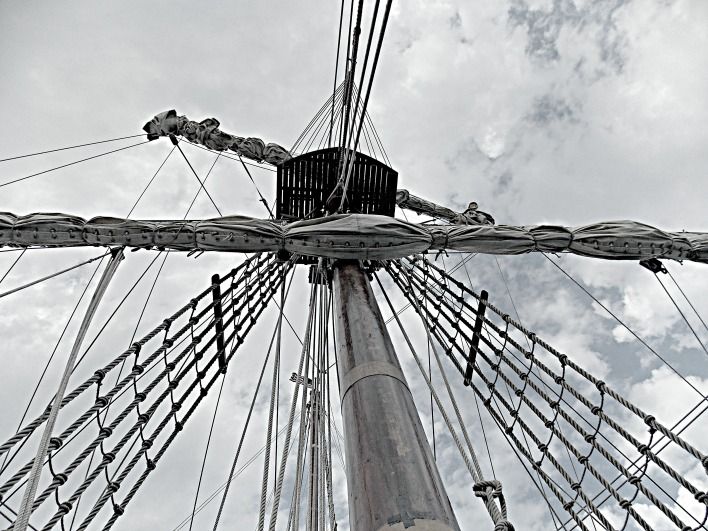 Below is my son standing in front of the crew cabin doors.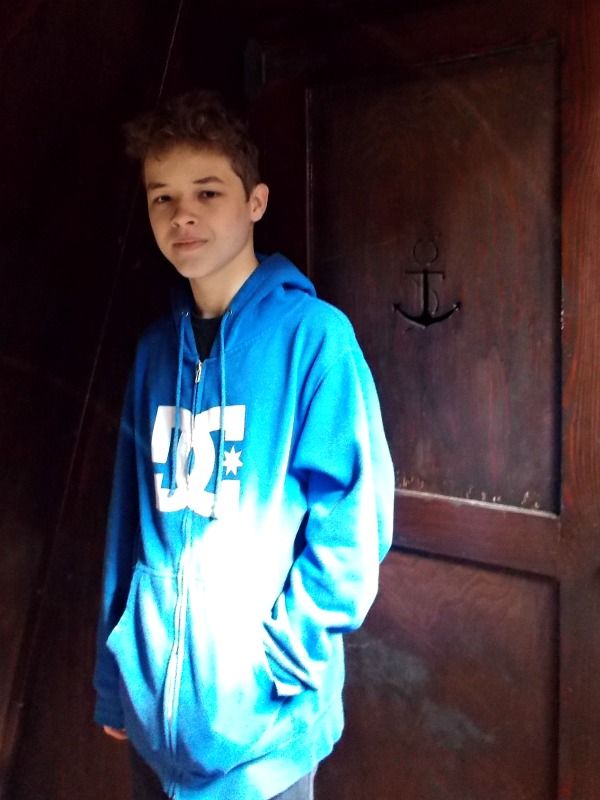 Up on the bow, there were plenty of lines. I am assuming they to go the sails when they are finally down and full of air.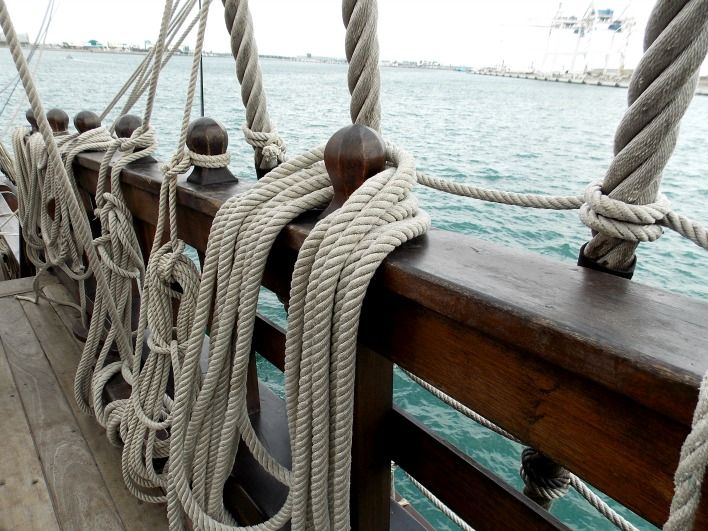 This galeon is a replica, constructed in 2009. It truly sailed across the Atlantic, from France, over 28 days to Puerto Rico. Then, they were in Port Canaveral last year and up the Atlantic seaboard. Now, they are on their way back down the coast. My youngest tells me they are headed back over to Europe and Asia.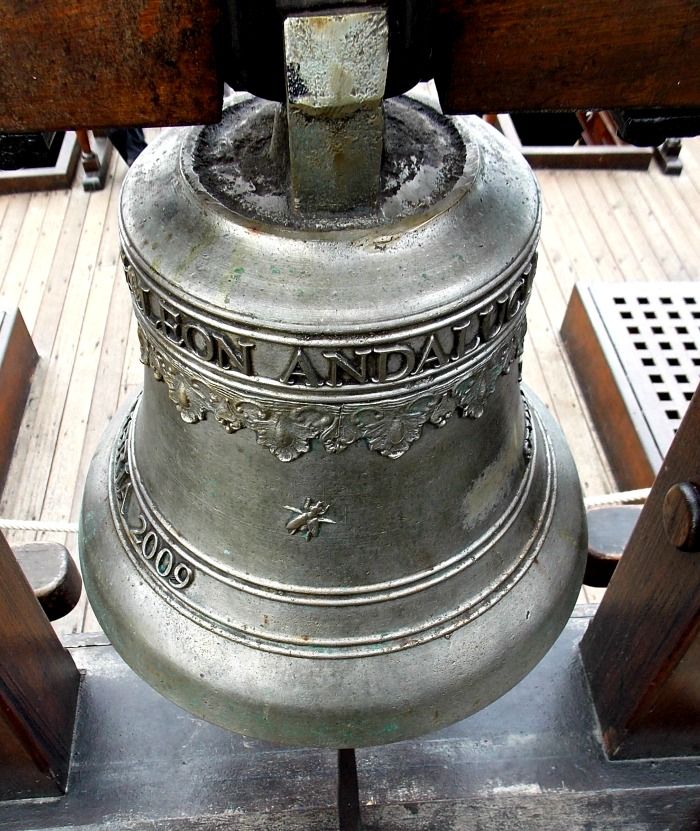 They have a crew of 20 and some are there to learn sailing technique. A couple are there from a French culinary school and fulfilling some school requirement of cooking for over 20 people for 6 months at a time.
Below is the Poop Deck, Captain's Quarters (down below the deck) and the Ship's Wheel.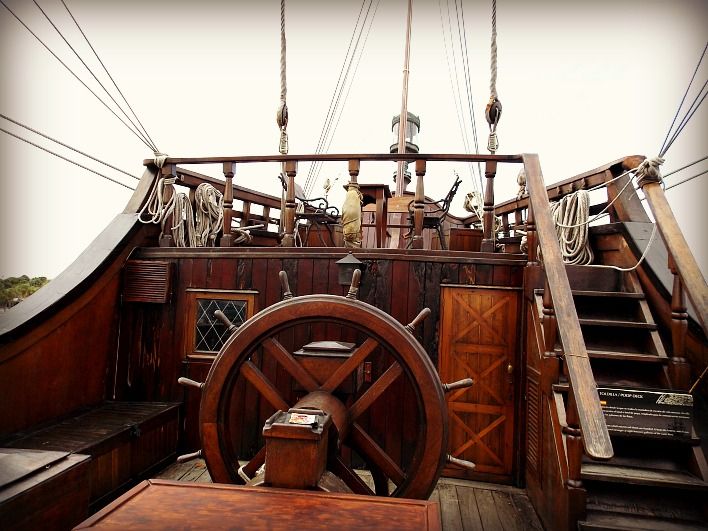 Here is a picture from the outside. You can see the faux cannons through the windows. Back in the day, these were carrying cargo (not war ships) but they did have to defend themselves.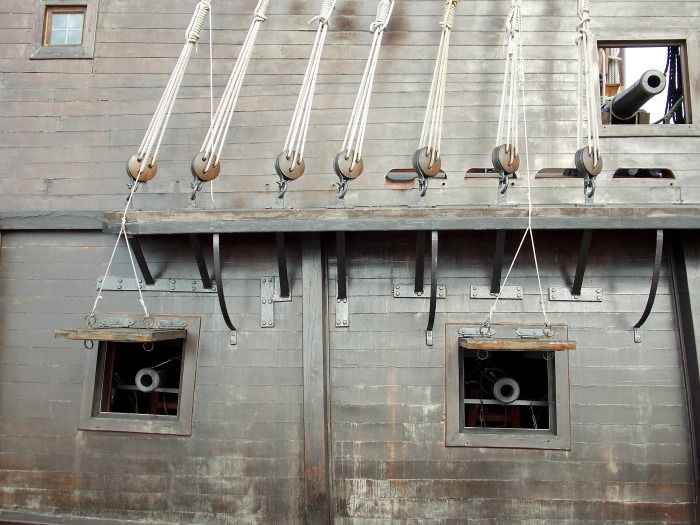 Hope you enjoyed my quick tour of the ship. It was about 48 degrees but I guess that beat having snow & ice like the rest of the country.
Maybe the best part of the field trip was our lunch date afterwards. Hot cocoa warmed us up and then a good meal fit for any pirate - mahi mahi and wings. Great conversation with my son. Priceless.
God bless you & happy fishing,
Robin