IRENE
by Robin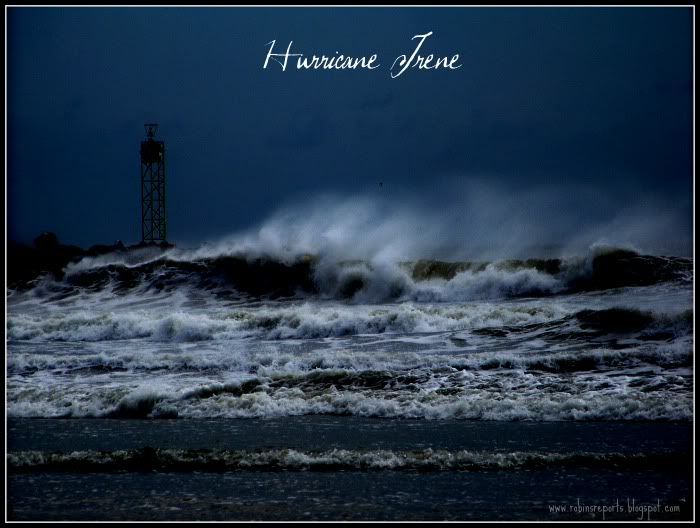 I had to take the morning off to grab a few photos of the waves after the weatherman said they were 9 ft high.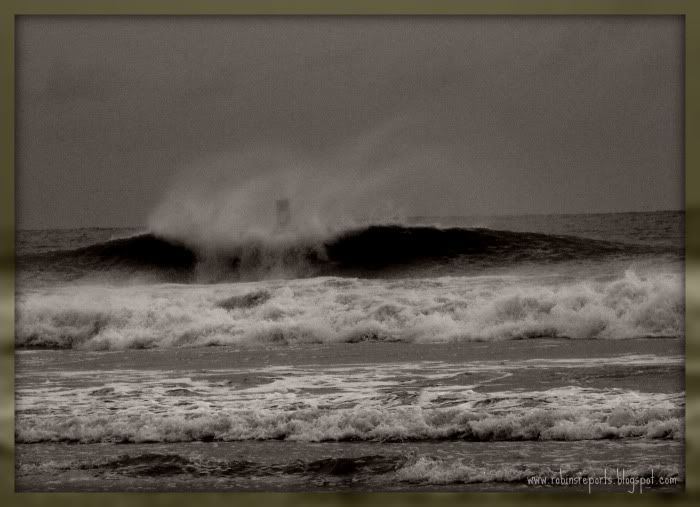 Well, they weren't exactly 9 ft, but 5-6 ft which is still wonderful for the surfers.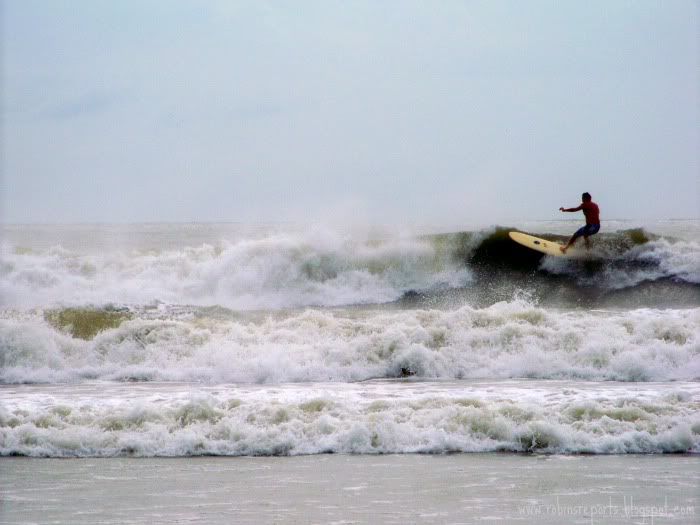 The beaches were closed, but that didn't stop a lot of folks.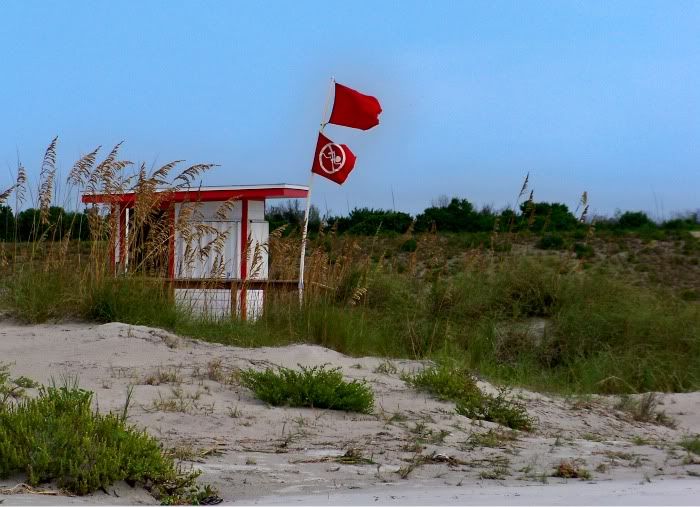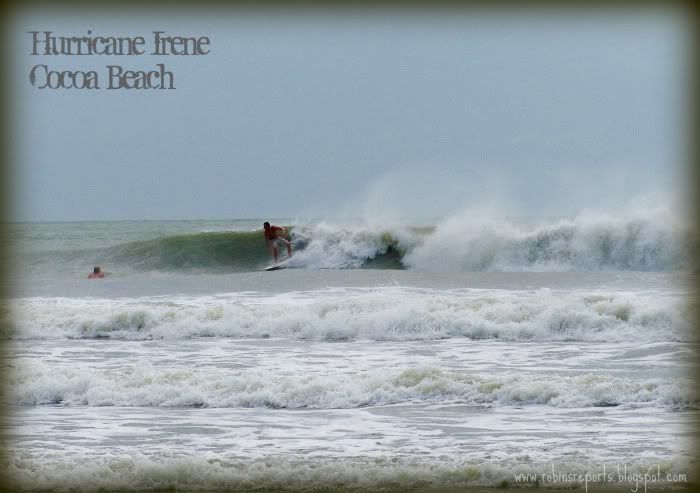 We had such a great 20 minutes, diverting from our errands.
Our prayers go out to those who are in the path of Hurricane Irene.
Robin