OUR CATCH from LAST MONTH
by Robin
I keep meaning to post up these pictures of my tarpon pictures from tarpon fishing the other day.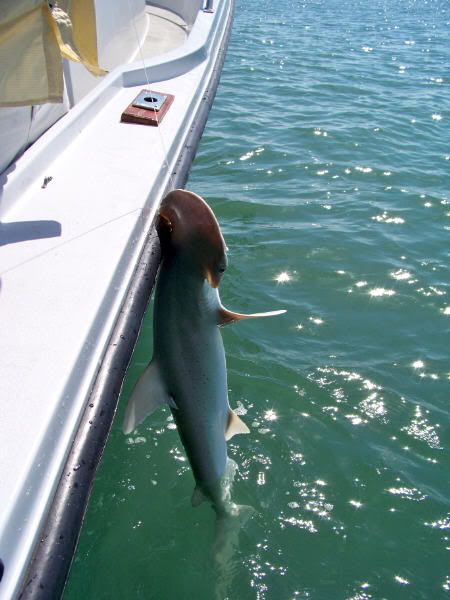 Oh wait.... that's not a tarpon, it's a bonnethead shark.
Oh right.... we only caught 1 shark that morning. BUT, I did see 2 tarpon jump on their own not far from me. One tarpon even was chasing a fish into the air. It was spectacular.