4/23/10 - Mahi trip offshore with coworkers
by Robin
As customary, there are no beautiful offshore pictures when Jack fishes with the guys. What you get is the driveway shots. LOL
5 mahi, split between 3 guys. 2 other buddy boats out there with their coolers full too.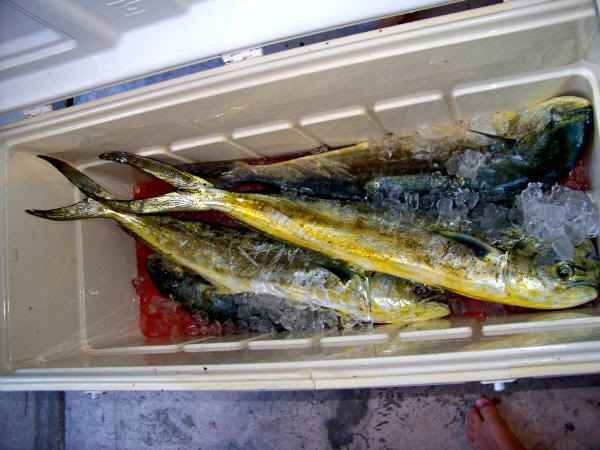 Our youngest holding up Daddy's catch for the day.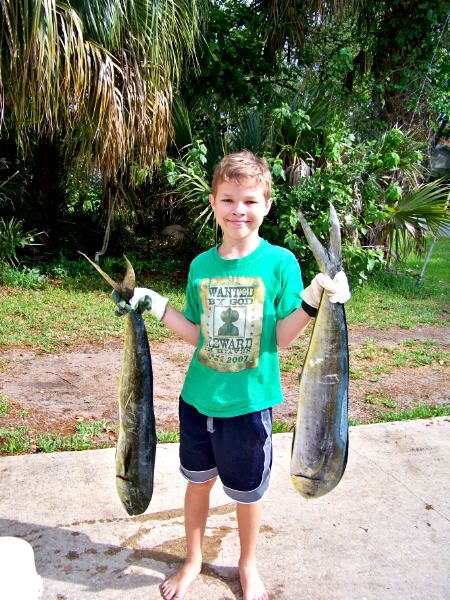 The next morning, I got the honors of cleaning the fish while Jack went back to work. It's a good thing I'm not squeamish. By the way, this is a femal mahi. You can tell this by her more-sloped head (bullet-shaped). She is full of row. That is the orange eggs in the stomach area. Female mahi produce eggs constantly. They're very prolific fish. Each side of a fish this size will feed our entire family a single portion.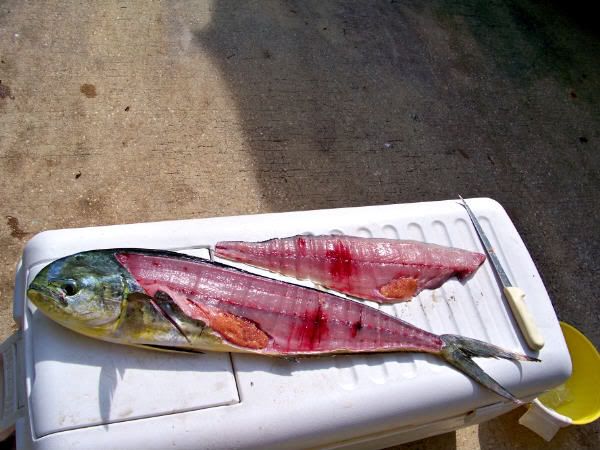 Happy Fishing!